https://twitter.com/TheJeannerz55/status/800535217022779393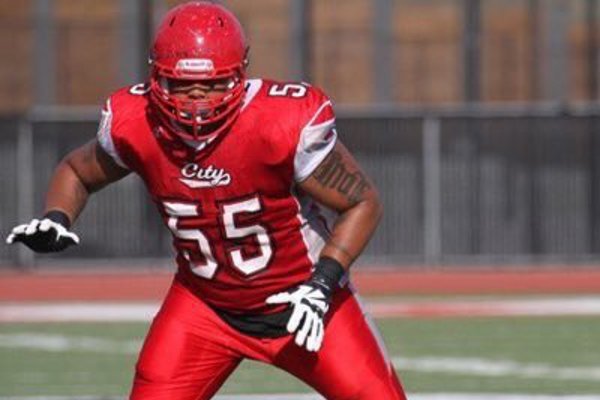 Jean Eason Jr
@TheJeannerz55
OL for CCSF|#55| US Army Vet - 2015 Juco National Champ - Bay 6 All conference #OWNTHETRENCHES #noplacelikecity UNC-Charlotte Commit
http://247sports.com/Recruitment/Jean-Eason-Jr-95817/RecruitInterests
Had offers from Colorado State, ECU, Cincy, Ga State, ODU and others.
He's 25 years old. Not a kid. Interesting pickup. Should bring a lot of maturity to the OL.
I'm not the biggest guy, but my technique is sound and that helps me move guys and get leverage on guys," Eason Jr. said. "I'm savvy, I have good hand placement, I don't take any bad steps and I am aggressive and explosive."