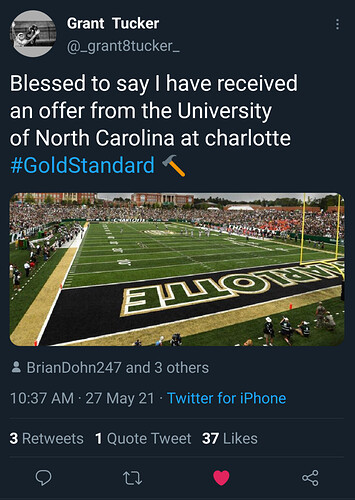 Our software having trouble with this kids username. He is a local prospect.
https://twitter.com/grant8tucker/status/1397924999499972608?s=19
Getting in good with Coach Tom Knox at Dutch Fork (former Independence HS HC) is huge. He is always near the top of the national HS rankings.
Looks like a good get. I was impressed with his arm and his scrambling abilities. He'll need those here!