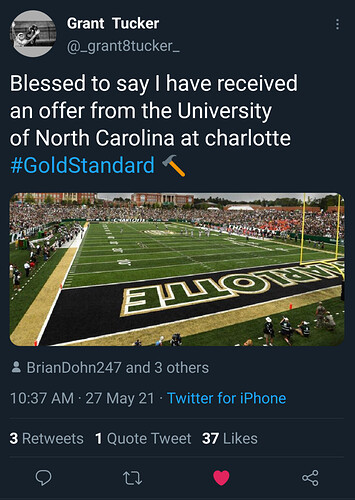 Our software having trouble with this kids username. He is a local prospect.
https://twitter.com/grant8tucker/status/1397924999499972608?s=19
Getting in good with Coach Tom Knox at Dutch Fork (former Independence HS HC) is huge. He is always near the top of the national HS rankings.
Looks like a good get. I was impressed with his arm and his scrambling abilities. He'll need those here!
Just an FYI, the coaching staff is out working the HS circuit this week, and they have been dropping offers on kids daily.
I don't tend to keep up with them until they get a little more serious, but it should be noted there is a lot of activity right now.
Offers are up to 100 now.
Clt is good at finding diamonds in the rough.