On the agenda for new Charlotte 49ers AD: improving game-day experiences, tackling facility needs
From hiring coaches to restructuring the top of the athletic department and on to a concierge tailgating service, [Mike Hill](https://www.bizjournals.com/charlotte/search/results?q=Mike Hill) is embracing change in his new job at UNC Charlotte. Hill is in his sixth month as athletic director after 25 years selling tickets and sponsorships and handling marketing programs, among other projects, at the University of Florida.
UNCC, referred to as just Charlotte for its sports teams, has a long way to go after years (and the hirings and firings of several coaches) of struggles in men's basketball. They last qualified for the NCAA Tournament in 2005.
In 2013, after numerous stops and starts, the 49ers added a football team, which briefly rallied students and alums until the upstart program began getting pummeled as part of a faster-than-expected transition to the higher-level bowl division of college football.
Hill's SEC pedigree as part of the Florida athletic department excited students, alums and fans when he took the job here in March. During his years at Florida, the school won multiple championships in football and men's basketball, the two sports that generate the highest revenue and most attention.
He knows it's a department that needs to get better on the field and on the court. Last season, Charlotte won one football game (out of 12) and six men's basketball games (out of 29).
So, even as Hill extols the virtues of on-campus arenas and stadiums and a city that is growing and enrollment nearing 30,000 students, he acknowledged the realities of the job.
That becomes evident when, during our discussion of the state of the athletic department, Hill ponders a question about whether Conference USA is a good fit (he says it is) and what he tells 49ers fans who say it lacks natural rivalries and brand-name opponents.
"For fans who are less enthused about our conference, I say, let's take care of ourselves," Hill told me. "We won one football game and six basketball games — let's take care of that."
Trending
[
Harris Teeter cuts pharmacist hours, pay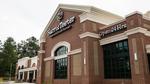 ](https://www.bizjournals.com/charlotte/news/2018/08/02/harris-teeter-cuts-pharmacist-hours-pay.html)
[
Three Charlotte-area employers make 'Worst Companies to Work For' list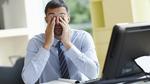 ](https://www.bizjournals.com/charlotte/news/2018/06/14/three-charlotte-area-companies-make-worst.html)
[
Carnegie VII & X
Sponsored Listing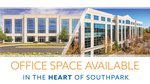 ](https://www.bizjournals.com/charlotte/bizspace/spotlight/gallery/2515/411508?iana=ha_rr_04_promo_bizspace)
The athletic department has 120 employees and a $30 million budget. Assuming the football and basketball teams can start improving, Hill believes more people, fans and companies alike, will buy into the 49ers.
In July, Hill added a deputy athletic director for external affairs to the department, a job that mirrors what Hill did at Florida. The job didn't exist at Charlotte before Hill arrived.
His hire: [Chris Fuller](https://www.bizjournals.com/charlotte/search/results?q=Chris Fuller), an industry veteran whose recent stops include similar roles at Syracuse (two years) and Tennessee (12 years). Fuller also knows the area from a previous job in sponsor sales for the ACC in the mid- to late-1990s.
Hill is ambitious and impatient, in a good way. Consider: As he's juggling his relocation from Florida and a new job, Hill has managed to get married this summer, go on a honeymoon and still be back in time for the start of fall sports.
In March, after all of four days on campus, he struck fast and hired University of Virginia assistant coach [Ronald Sanchez](https://www.bizjournals.com/charlotte/search/results?q=Ronald Sanchez) to revive the ailing 49ers' men's basketball team. Sanchez, in Charlotte that week for Virginia's stunning first-round upset loss at Spectrum Center in the NCAA Tournament, soon accepted a five-year contract worth $650,000 annually — more than any previous 49ers basketball coach — plus a range of potential bonuses based on conference wins, reaching the NCAAs, player graduation rates and so on.
Hill himself represented a larger investment by the university in athletics. He negotiated a five-year agreement worth $400,000 annually when he accepted the job, or $100,000 more than predecessor Judy Rose earned.
At the time Hill was hired, UNCC chancellor Phil Dubois told me the school knew it would have to pay more to hire an experienced candidate from an established athletic department.
"He's brought a fresh attitude and a lot of energy," Signature Sports Group principal [Steve Hall](https://www.bizjournals.com/charlotte/search/results?q=Steve Hall) told me this week. Hall's company negotiated radio and TV contracts and sold corporate sponsorships for the Charlotte athletic department from 1998 to 2013 and Hall is an alum. "He's been very aggressive, just look at his first major action getting a men's basketball coach."
Hall pointed to the successful recruiting of Sanchez as an example of the industry savvy and connections built up by Hill during the new athletic director's 25 years at Florida. The fact that Hill sold Sanchez, considered one of the more coveted assistants in the college ranks, on the 49ers despite a 13-year absence from the NCAA Tournament bodes well, Hall said.
While the new AD wants to keep moving, he cautioned against making too many changes too fast. Hill told me he is trying to learn the culture of the school and his staff while being careful not to assume anything without first-hand knowledge and experience.
Rose worked in the Charlotte athletic department for 43 years, including the last 28 as athletic director. She became the first woman to serve on the NCAA men's basketball committee after being appointed in 1999. When UNCC hired her to lead the department, in 1990, she was the third female athletic director in college sports.
In the months ahead, Hill and his staff will take a closer look at the fan experience and game day environment across all sports. It's a small thing, but hiring the tailgate company, which sets up and tears down tables, chairs and tents on-demand for fans, is the kind of detail the school needs to consider, especially when it's becoming harder to capture fans' attention throughout the industry.
During Rose's tenure, Charlotte added $100 million worth of new and renovated athletics facilities. Hill praised what he inherited, but in the endless arms race that is major college sports, he knows the 49ers will be expected to keep growing and improving everything from weight rooms to practice fields and beyond.
What's needed, how much it will cost and when it could be added will be the focus of an upcoming master plan study backed by Hill. He told me the school is searching for a consultant to conduct the analysis, with a final report anticipated late next year.
The athletic director is lucky he doesn't have to decide the most controversial question involving the school's sports venues: whether the football stadium keeps the name of Carolina Panthers founder Jerry Richardson, whom the NFL fined $2.75 million last month for sexual and racial harassment.
A university spokesperson told me this week there is no update on possible discussions by the school about whether to change the stadium name. University trustees, not Hill's department, will make that decision. Hill declined to discuss the matter, deferring comment to the university.
Richardson, 82, gave the school $10 million in 2013 to help start the football program. In return, the school named its newly built home field Jerry Richardson Stadium.