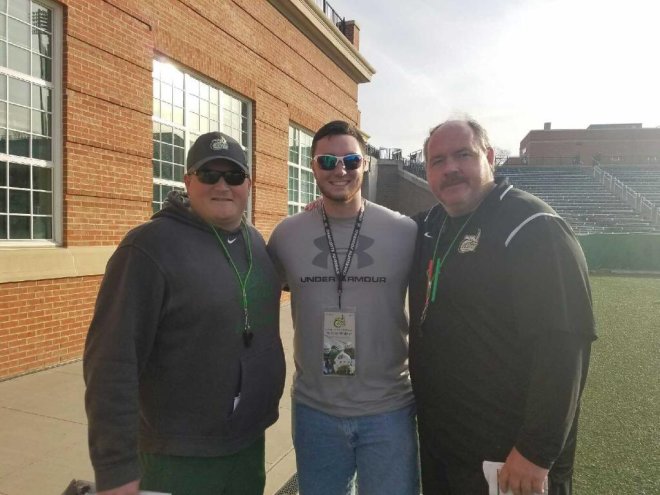 Niner Report previously did a feature: https://charlotte.rivals.com/news/academics-and-school-fit-2018-widner?preview=true
Also, Louisville had him in to workout last summer… this is what they said:
Tennessee OL strong at U of L camp

Corryton, Tenn., Gibbs 2018 lineman Dalton Widner was impressive last weekend at U of L's camp.

The 6-foot-3, 280-pound Widner was a standout on a day when the U of L staff had several recruitable linemen on campus working out. He was very solid in one-on-one drills with the defensive line and moves well for a big kid.
His twitter profile made me smirk cause I know that backdrop anywhere. That's the Sun Sphere in Knoxville at the Worlds Fair park. Actually had my law school graduation there.