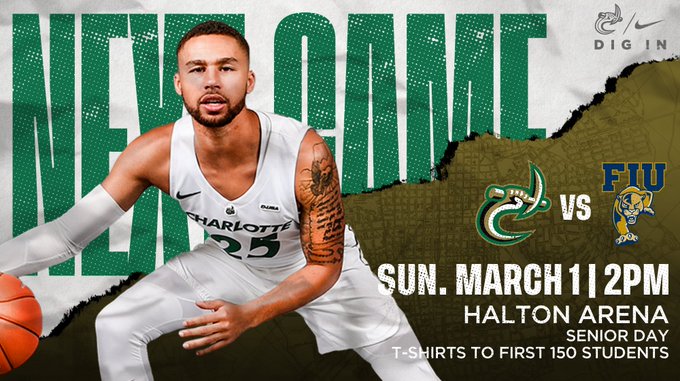 I'd settle right now for a one point win.
11 minutes left and NT leads by 21. We want NT to win, right? Helps us get in the top 4.
North Texas over FIU 76-57. Niners (9-6) now full game ahead of the Panthers (8-7) in the conference standings.
With North Texas beating FIU tonight 76-57. A win Sunday would lock up 4th place in the conference and that all important 1st round bye in the CUSA tournament. This game is for all the marbles. Let's pack Halton this Sunday.
We beat FIU and then we'll have nothing to lose when N Tx comes into town next week. I'm really looking forward to playing NT at home.
Agree since that will guarantee our spot in the top four and an opening round bye in Frisco. Anything beyond FIU will be for a higher seed than #4.
Playing meaningful b-ball in late February/March again is fun, ain't it?
Meaningful b-ball is helped along by the pod system and then the first round bye that is a huge benefit. So while it's only meaningful at this point because of CUSA, it's soooooo much better than where we've gotten use to being.
Win this weekend and then we can throw everything we have at UNT with nothing to lose.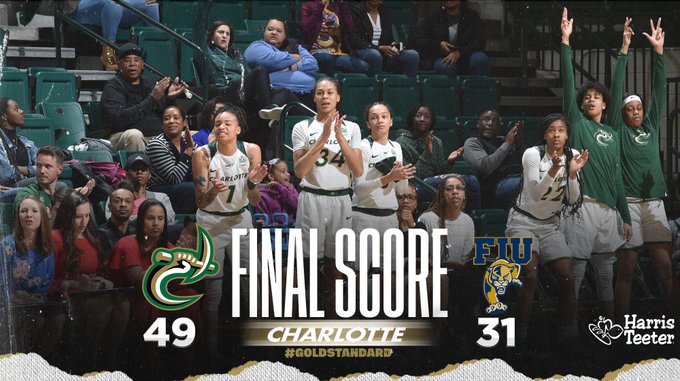 WBB defeats FIU for 20th win and fourth place in the league standings.

clt says Karen picks up a big win