Have we done this before?
Why is this not at JRS? Who knows!
Because Halton has Air conditioning…
Mine is on the bottom left of the screen. Not where 2k is.
Decent article with the exception of getting 3-4 and 4-3 backwards when discussing Spencer. I like the change and the opportunity it gives us two have two tackles on the field (we are legitimately 4 deep at this position). I just hope we can find some pressure somehow from the ends.
clt is concerned about the cleats messing up the haltron floor
In a nod to our previous Athletic Director, the volleyball team will also be participating in the Fan Fest.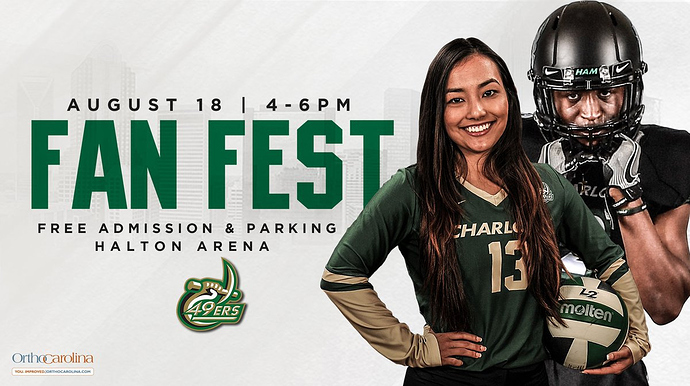 This should be a great event, looking forward to it
Well, that clinches the deal for me!
Come to football fan fest a volleyball game may break out!
All I'm saying is cross country will be there, just in case you were worried we wouldn't show. You better believe I am signing the non-existent poster.
You guys are one of the few teams on campus that doesn't suck right now, so you've got that going for you
Had a great time at this today. The kids absolutely loved it. The players were really nice to them. Kudos to the AD.