Having a bit of eyestrain trying to figure out that dude's uniform number…
This will be a very challenging game GA State gave ULL all they could handle. GA State has developed considerably since be beat them in 2015. Keep in mind they embarrassed us at home the last time we played them in 2016.
Going into this game, I thought the 49ers had the edge. GSU is breaking in a redshirt freshman QB and had one of the worst defenses in all FBS, but a very good OL and strong RBs and WRs…Saturday the Panthers looked so much better than I expected (I got one of my degrees from there, so I'm a big supporter), especially the defense. Run game was really strong and the freshman QB handled it really well (some mistakes of course). Whether that defense will last, Panther fans hope so but there's not a lot of faith left in the DC, so who knows. I now think the game is a toss-up, perhaps a slight nod going to GSU but being at home might be the edge the Niners need. I love that this game is being played, but hate it too because I've got conflicted interests.
With no CR and a lot of uncertainty around our depth right now, plus considering how Georgia State played at UL, I'd give the edge to Georgia State right now. Would love to be wrong. Shawn Elliott is a good football coach.
Vegas odds have us winning by 1 to 1.5
He talks about Chris a bit here, doesn't sound good for Saturday but seems more optimistic for the season.
And since the UNC game was cancelled…Dom has 2 full weeks of 1st team snaps to get ready for a good Ga State team instead of 1 week of reps to prepare for a top 15 team in the country.
Though I think Ga State is still going to be a tough challenge that is an excellent point.
I always look forward to playing Georgia State. I received my undergrad from Charlotte in 1999, and my MBA from GSU in 2004. Although an alum of both…I bleed green!
Along those same lines, Shawn Clark and Shawn Elliott are both satterfield disciples.
We've essentially had three straight weeks to prepare for the offensive and defensive looks we are going to get.
I always look at this game through these goggles…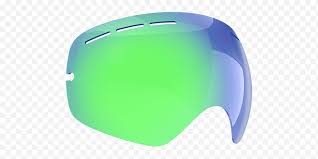 We are better than what I saw of GA State. I expect us to win. I wouldn't be surprised if we win big.
The spread in the o today has us as one point favorites.
I'm still having anxiety that Covid will again screw us.
a 1 point favorite at home is actually an underdog. Lines are impacted anywhere from 1.5 to 3 points for the home team in college football… I'd look at the 1.5 in covid times, but we still get a bump for not traveling… this is a toss up at best for the bookies.
We don't have our starting QB…and the QB we're throwing out there has yet to play 1 D1 snap.
Plus Ga State played very well last week.
Shouldn't be surprised with the spread or if we struggle hard in this one. Hope Dom balls out and we crush them…but not sure I'm expecting that to happen.
I don't think any of us are surprised in a negative sense after watching Ga State jump all over ULL early. The appear to be better than expected.
I'm actually a tad bit surprised we are favored at all.
You have been thinking covid is going to stop the season since April.
Im pretty sure Dom has highlights of him playing at NCCU, so actually he has played some D1 snaps.