As Atrium Health and Wake Forest Baptist seek public funds for a transformational medical school campus and innovation district in Charlotte, neighbors worry about the project's effects on surrounding communities.
What's happening: The health care systems are seeking to rezone 14.28 acres in Midtown for a state-of-the-art medical school campus.
** They're also asking for $75 million from the city and county to fund infrastructure upgrades like new streets and utilities.*
Among other amenities , the rezoning for the campus would allow for four towers, street-level retail for restaurants and other businesses, an education building, apartments and a hotel.
Yes, but: In a recent letter to the city and county, the Housing Justice Coalition and the Southern Piedmont Central Labor Council said in its current form, Atrium's plan leaves "a lot to be desired."
** "This project has the potential to attract more jobs, drive property values higher, and thus add to a worsening housing crisis…" the groups wrote.*
clt says putting it on our campus and have the students train at university atrium seems easier
The Charlotte area is lucky to have the Levines. It's incredible how much stuff around town bears their name.
Thank you chancellor DuBois for allowing our city to be taken over. You allowed the UNC system to back you down. Proud to have Chancellor Gabber in charge now.
This development will have no impact on the housing crisis. There is no housing on the property currently and no one is being displaced.
If it raises property values higher so what? That's the way the market works. Housing prices go up and go down based on many factors.
This is likely some groups trying to peel off funds for their own agendas since they know massive amounts of money are being spent on this development.
As far as the city spending money for property improvements being questioned, how stupid! This isn't a sports stadium. This is a school of medicine and very valuable for the city as a whole. Anyone not wanting or even expecting the city to invest in this is living in another world.
As far as putting it on our campus you do realize that WFBH and Atrium merged right? They are not putting it on our campus.
Our campus WOULD be a great place for a second school of medicine if the UNC system gets their heads out of their asses.
I couldn't agree more Gassman!
The Center City Vision Plan is a partnership between nonprofit Charlotte Center City Partners, the city and Mecklenburg County, and it's a non-binding, aspirational document.
Here are some of the key ideas:
Large redevelopment projects
The plan outlines visions for some of the biggest redevelopments happening near Uptown.
For example, the document envisions the future medical school and innovation district in midtown as connected to the surrounding neighborhoods and Uptown through transit, open space and aligned street networks.
It also encourages the development of a bioscience and health incubator at the campus, career pathway programs and partnerships with local schools and other initiatives to benefit Charlotte residents.
Atrium Health and Advocate Aurora Health are merging.
What's happening: The health care systems will become Advocate Health, and will be headquartered in Charlotte. The board of directors for both unanimously approved the move, which is subject to regulatory review.
** Wake Forest University School of Medicine, which will also be based in Charlotte, will be Advocate Health's academic core.*
ANOTHER name change?
Glad to see some institutions aren't afraid to change names…like underwear.
Well, looks like another medical school gets to open in NC, but not here for Charlotte. This time for Methodist, which is nowhere near the size of Charlotte.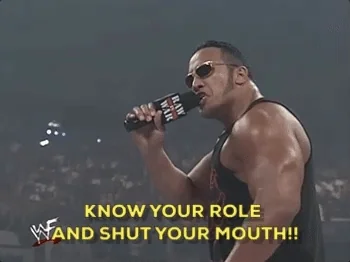 Thanks Dubois, you sycophant loser.
Methodist will be focused on improving healthcare in Fayetteville and other rural areas. Similar to what ECU was meant to do in Greenville.