Great to see this getting off campus and with a dedicated site:
Love it. It's like they actually want us around
Good news and happy to have someone want us there!
Ideally with light rail expansion and development locally, I'd love to see this in UCity so students are more likely to engage but this is a good choice and chance to attract Concord alumni for sure.
Armored Cow would be perfect. New brewery, close to the light-rail and they have the space to accommodate large crowds.
I wasn't paying much attention to the show, but I'm sure it was good. It was good to see @Chidave49, as always. It was also good to meet @tasheets. I also appreciate the Appies staging a protest outside. They must have thought that @ghostofclt was going to be there.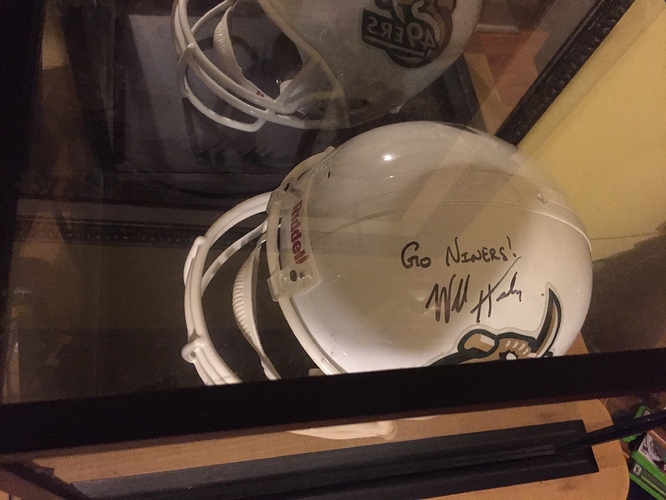 I had a great time last night, several members of the staff were there. I talked football with Atkins for a good 45 minutes, was very cool. They put us in the lower big room in the bar and have a food truck, if you're in the area it's worth going (especially if that many people from the staff keep going). I got the helmet signed too woot!
If you're looking for something to do in your day off, don't forget this is tonight. Kick a couple beers back with fellow Niners and see what Healy has to say about Saturday.
Anything new from the show last night?
Someone please tell Coach no one here wants the support of App fans. I'd rather try and pull in fans of SEC/B10 teams and have us as a their secondary team.
Is the locker room DJ a new thing this year under Healy? Club Lit?
I would pay large sums of money to see Judy in "club lit"
Memaw don't do "Da Club".
I've been able to catch most of these Niners Live on Facebook but don't see this week's show. Anyone know of a link available?