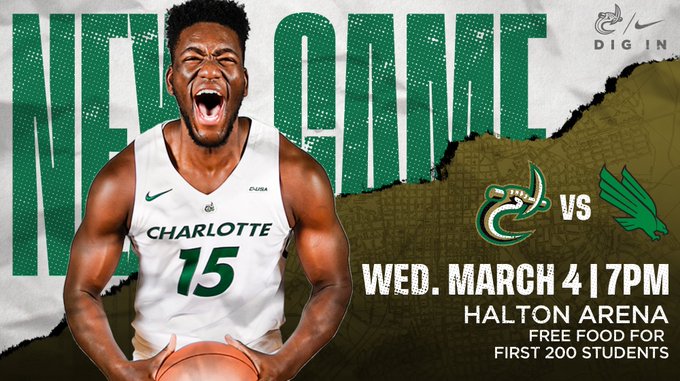 Final home game of the year vs the 2020 C-USA regular season champions.
I have absolutely no delusions that we will come close to winning this game. So prove me wrong.
A win wouldn't surprise me one bit after last game
A win is very possible. We are due to be up for a game after such a let down against FIU. UNT also just wrapped up the reg season championship, meaning this could be a let down game for them.
After the wku game ON THE ROAD, I won't be surprised if we play top notch ball.
I don't expect a win but I wouldn't be surprised if we won.
I would be TOTALLY SHOCKED.
I would have though a win at WKU would be less likely than a win at home against NT.
I just want to be able to watch it on TV or stream, I'm out of town this week. Did anyone get the game on Sun to work? I kept trying Stadium and it never worked, which in hindsight is a good thing
elvis
Worked fine for me on the Facebook app on firetv
It worked for me, but I had to dig to find the link.
As long as Edwards and Sheppard don't play like they're half asleep like they did Sunday…I fully expect to win this game. We got screwed at their place, we need a boost going into the final game, and damn sure need a first round bye in Frisco.
As far as Stadium, I found the link on the schedule linked to the wrong Facebook page. It linked to Stadium sports Facebook page, but the game was on "Stadium College Basketball" Facebook page.
Does NT really have anything to lose in losing to us? They already have #1 in the conference and even if they win the conference tournament they probably won't get a better NCAA seed than 13. So no real incentive to beat us. Haha! Just kidding. With all the incentives we had against fiu, we still couldn't get it done. In the not too distant past, we used to call that "pulling a Niner ". I know, we've moved beyond that mindset and ok. So let's just win this one and wrap up the tiebreaker over fiu. Yeah. That.
Actually pulling a Niner means we win this game after dropping the one we really needed
Anyone want two lower tonight? DM me if interested.
I promise they don't serve Corona at Norm's Tavern. No need to avoid the game.