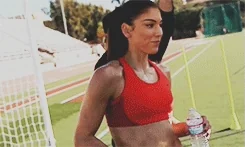 https://twitter.com/USMNT/status/1696903043034308698
No Gio Reyna, Tyler Adams, or Josh Sargent.
The you have Sergino Dest pictured but not on the roster.

Apparently, Berhalter has not even talked to Gio Reyna since the World Cup. That's going to be the mess that won't go away.
Also cool to see Ben Cremaschi on the roster. I know he's eventually going to choose between the US and Argentina (He has both citizenships). Given that his MLS teammate is Messi and his MLS coach is also Argentine, Cremaschi needs to be given a chance to show what he has for the US team, imo.
Sargent got hurt this week at Norwhich. Looks like he will be out for months.
Are they playing tonight?
clt says that is going to break and they will have to cancel a game
the system at the cardinals stadium seems more logical, and the field has no gaps
That stadium is going to be impressive. It's no coincidence that Barcelona has just started it's own stadium renovation project.
It seems terribly over-engineered and therefore doomed to fail, but holy shit is it impressive.