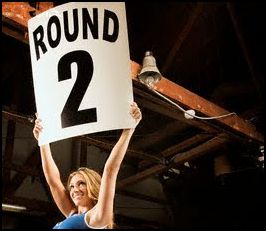 Detroit Mercy 76


Tulsa 72
I said it in the other thread, and I will say it again here: this game is the rarest of opportunities - a chance to offset a bad nonconference loss.
On the flip side, being swept by these guys would be brutal.
This is a much bigger game than I ever thought it would be.
Mike Davis is no slouch as a coach. Maybe he has a score to settle with Charlotte as well. Brendon Plavich hit the midcourt shot at the buzzer to beat his Indiana Hoosiers team many years ago.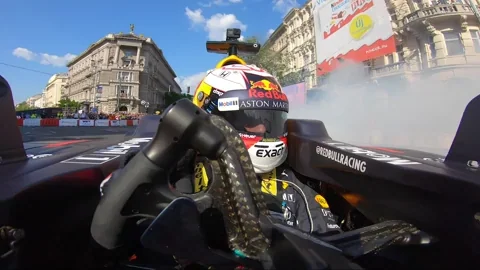 clt says let's go racin boys
Bottom line: we CANNOT lose to this team again. We must come out with the same sense of urgency we had in the second halves of the davidson and app games and put this team AWAY from the first possession on
Agreed. This game can let the team make a statement and I hope they are ready to kick ass on Saturday.
On the flip side. Mercy has had some bad losses but they seem to be all over the place. They beat us and Tulsa and only lost to BC by four at BC. Seems like they may be talented but inconsistent.
I'm other words they are probably not the pushover we thought and we need to come in prepared and ready to run them out of our gym.
Go Niners!!!
Guard their one guard hard and we got this going away. Let him hit 4 3s in first two minutes and it is a long hard slog.
I just hope our students show up like they have the last couple games and all our other fans as well.
Taking care of business Saturday could go a long way to getting momentum for conference play, winning some new fans and stoke the fire in our old ones !
It's pretty simple really - win this one and take care of business on the road against a winless Monmouth team and we enter Conference play at 9-2. Which, aside from the debacle in Detroit, is a pretty solid run against a schedule that was a tad harder than the total cupcake walk we originally thought it was.
This one is a statement game though. Biggest one since Davidson. Let's show up on Saturday and make Halton loud. My advice - get on your social media and get friends and family hyped for the 2pm tip.
UDM actually more than one player. In fact, Davis wasn't their leading scorer last night though he definitely got his typical 20+ points. That said, I do expect us to avenge the earlier loss.
What's the competing bowl games on Saturday? Unless there is a high local interest bowl game this seems to be setup for a good crowd. 2pm is a good time. Hit the game, then go get dinner then you have the rest of your night for your frivolity of choice.
Edit its Army Navy game. Not sure if that impact our attendance or not. Would think not much.
clt says go to lunch, have a beer or two then head to haltron
Fanatical defense on Davis and their other shooters will definitely be important, but another key factor in getting a victory on Saturday will the team's ability to run their offense against a zone defense. That deficiency was a big factor in our loss in Detroit. We wasted so many possessions on poor shots at the end of the shot clock…and of course, didn't shoot well from three. The team has been shooting better the last couple of games, so hopefully that will make the difference.
Wasn't Detroit missing someone in our last game?
It's probably been brought up several times, and I'm not paying enough attention. Was it Liddell?
Correct that Liddell did not play in the first matchup.
Liddell was a top 50 player coming out of high school and spent first three seasons at Texas. More:
This game is going to be much harder than the first one.
We have a lot to prove Saturday.