The final week of the season. Niners are up to 75 in RPI after a 2-1 week and currently are the 5 seed if they season ended today.
All 8 teams are decided now for the CUSA Tourney next week.
UAB is locked in as the 8.
USM, LT, & MTSU are still in it for the 1 seed.
We can finish as high as 2 and as low as 7.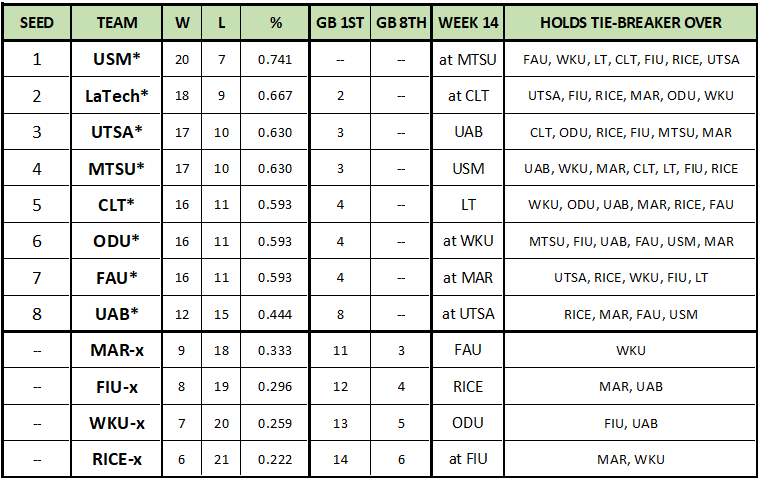 Road trip to SC for our final midweek of the season. Sc us at 69 in RPI, so a road sun there could give us a little bump.
HUGE series this weekend at the Hayes. We need that place packed Thursday night, Friday night , and Saturday for Senior Day. Fireworks night is Friday also.
LaTech is currently 54 in RPI, so another opportunity for an RPI bump before heading into the Tourney.
Schedule for the Week:
Tuesday- At South Carolina 7:00 ( SEC Network +)
Thursday- LaTech 6:00 (ESPN +)
Friday- LaTech 6:00 (ESPN +)
Saturday- LaTech 1:00 (ESPN+)