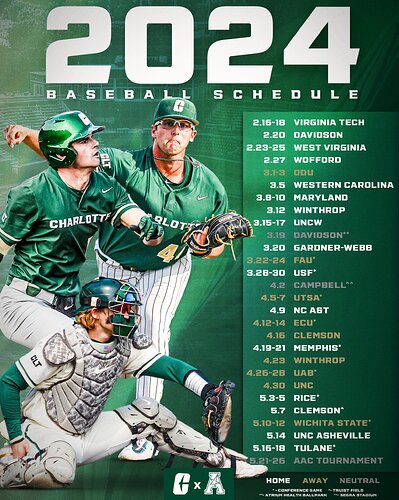 https://x.com/charlottebsb/status/1726677356495196573?s=46&t=yxzaEd-PudIwby_dAuBVuA
https://x.com/charlottebsb/status/1726678829018816754?s=46&t=yxzaEd-PudIwby_dAuBVuA
AAC Championship
May 21-26 | Baseball | BayCare Ballpark | Clearwater, Fla.
I wonder when the last wedding ceremony was where the bride and groom could exchange championship rings.

Why could they not have presented those at the basketball game Wednesday night ?
Did the pick up basketball game at half time take priority ?