Our final event as a member of CUSA!!
Niners are the 3 seed and play LaTech at 10 Wednesday morning.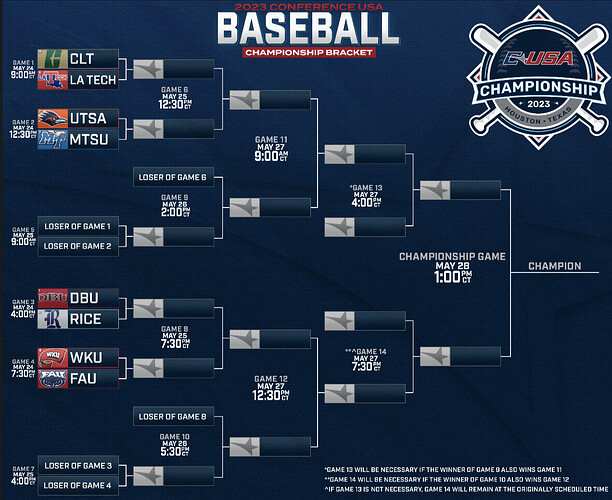 Hope Wyatt has a career game !



We are 6-2 vs our side of the bracket.
UTSA 1-1
LT 2-1
MTSU 3-0
UTSA is also 6-2, LT is 4-5, MTSU IS 1-8.
Nine A.M (local time) is a great time to be playing


On a positive note: heat should not be a factor at that time of day.
Damn right 9am is good. It freaking hot there
Final look at the C_USA standings and the results.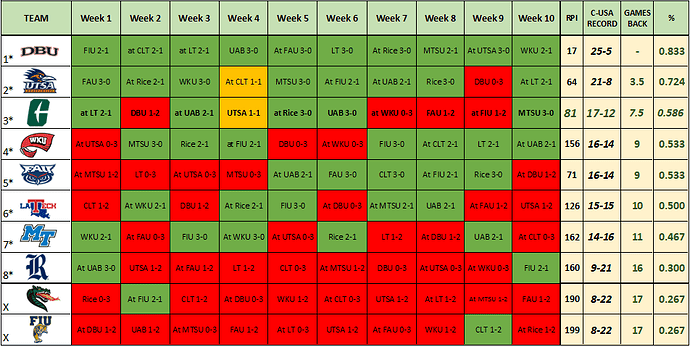 This is only the 4th time in 20 seasons in C-USA (1.0 & 2.0) that we've finished 3rd or higher.
1st- 2021
3rd- 1998
3rd- 2023
t 3rd- 2017
Thank you for the perspective Mr B. With the competition we played this year, I consider this season a success. Softball with first NCAA tourney wins, track and field records, high CUSA baseball finish, and Biffmas continuing into May? I am feeling mighty happy being Green today
Watching ECU-USF in the AAC Tournament. I can't wait until next year when our conference tournament is finally in the eastern time zone. Not to mention, they play in Clearwater Beach at a minor league ballpark.
Here is their bracket by the way.
The worst thing about baseball is that it's the last sport for which we have to endure being in CUSA.
The very silver lining to whenever the end of our season is will be finally saying this to CUSA and the rest of this turdball league:
clt says eCu not looking great
Gonna have to check out Frenchy's in left field next year.

ECU loses today in 11 innings.

Wyatt in Game 1. 10:00 ESPN+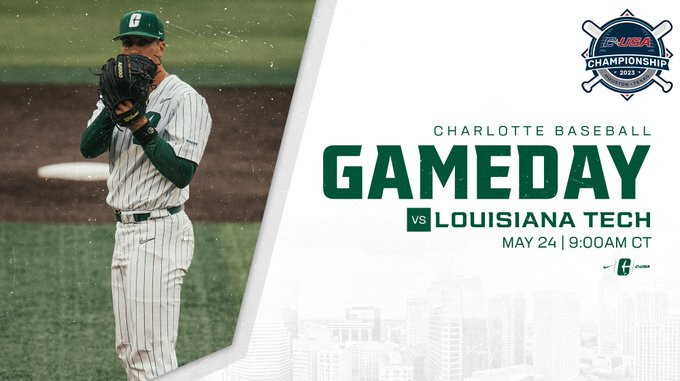 clt asks if cusa tv is any good?