Not sure where to post this but here looks good.
https://twitter.com/college_logos/status/1663571772241764353?s=20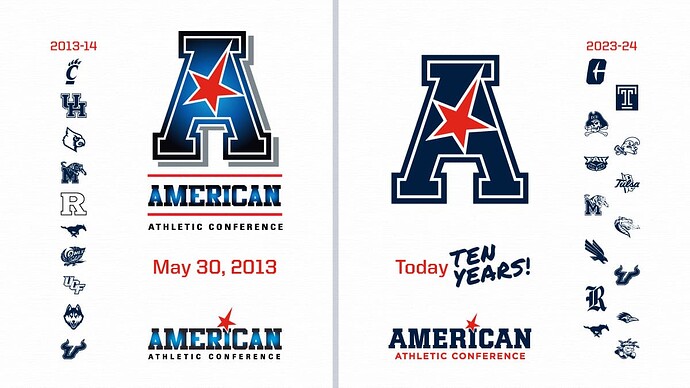 clt says he went to okie state, obviously not an aau school.
glass houses buddy
GW also selected to join, but guess he didn't mention them since no football in Foggy Bottom.
Anyway, definitely a pinnacle in higher ed.
clt says our video was good, not great.
clt says we have a dedicated AAC reporter from espn?
agree with arisco with these being the right regions. and its why I've stressed the importance of charlotte needing to build their brand by playing with schools in these regions.