The Niners are 18-9 and 7-1 in C-USA play. RPI is at 27.
We travel to FIU for another 4 conference games this weekend. FIU is 12-14 and 4-4 in C-USA. They lost 3 of 4 at ODU and , won 3 of 4 vs WKU.
Tale of the Tape in CUSA Stats
ERA: FIU 10th (6.58), CLT 5th (4.36)
BATTING AVERAGE: FIU 6th (.270), CLT 2nd (.297)
FIELDING %: FIU 12th (.955), CLT 1st (.984)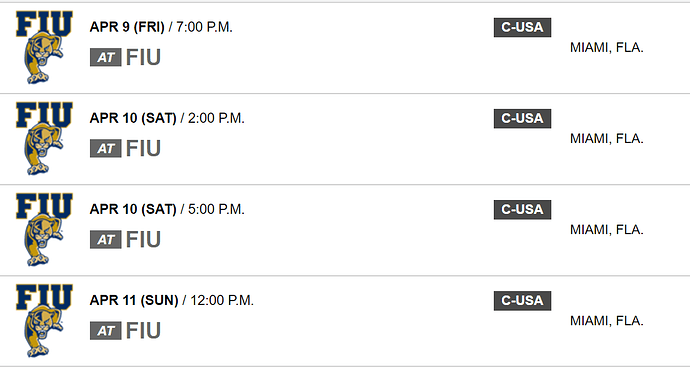 Doesn't look like there will be TV this weekend according to their schedule.


We will be able to listen to our broadcast though. The last time we went down there I believe they had Sean sitting out in the stands calling the game. At least I think that was FIU.