From SkullSparks, which specializes in college athletics digital design etc.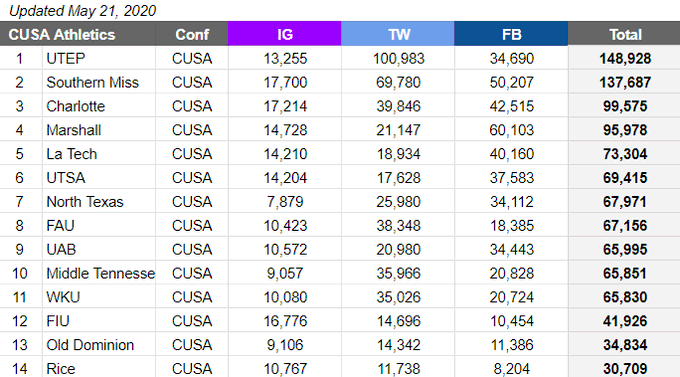 clt asks about our MySpace friends?
No surprise there are no C-USA schools in the top 25, where 1-12 all have at least one million followers per institution. Ohio State #1 with 3 million+
That UTEP Twitter number has to be inaccurate.
clt is ordering some Russian bots to follow us
Who knew UTEP was more popular on Twitter than BYU, UCLA, Washington, Colorado, Cal, Houston, TCU, anyone in the MWC, MAC, Sunbelt, or the rest of CUSA.