There were five fouls called on our main post player today. Four of them were bogus.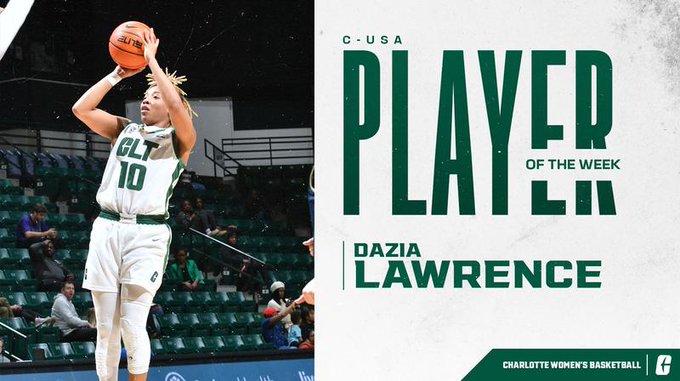 Terrible loss by ladies 50-64. Never were in the game.
Man, I hate that UTSA was able to hire Aston. This is how its going to be.
clt says Karen's team chartered down to texas
Ladies improve from their 25 point loss at Middle Tenn, losing by 24 tonight at home. It was worse than the score indicates.
Still in 4th quarter and up by 3 but stats are unreal. Turnovers 20 to their 9. Shots 38 to their 68. Shooting % 55% for us, 28% for them.
Nice comeback to beat WKU 72-65
If WKU is the second best conference team, Middle Tenn should go through undefeated. Niners overcome terrible reffing today.
clt applauds Karen's team on the win
See that second year Rice HC Lindsay Edmonds is very much a Carolina girl. From Winston-Salem, played at App where she was a 1,000 point scorer and top 3 point shooter, and spent 8 seasons as an assistant at NC State. Of course, hope this "homecoming" goes the Niners way!
Ladies tied 15-15 with Rice after first quarter.
Half time ladies down 26-29.