clt says trade him to jags for gardner minshew II and picks
Who would take him? He has terrible mechanics, body language and is not able to run anymore. Time to bench him and challenge his passion for the game and his manhood, especially given his "outfits".
He has lost his last 8 starts and looked terrible doing it. So done.
They better fix their Oline before they get another QB
"outfits"
Come off it, dude. What's happening on the field is enough to worry about. You weaken your argument by bringing his wardrobe into it.
This is the answer. A good OL can make Eli
look like Brady and a bad one can make Brady look like Eli.
Cam is talented and QB is not the area where immediate upgrades are necessary. OL, WR, CB, all need attention long before.
I agree that upgrades are needed at OL, WR, etc. and have been a cam defender. That said, something looks off. Maybe it's his injuries, maybe the line is worse than usual, maybe it's the play calling. I just hate that this season will be the "I told you so" season for all the cam haters. They'll act like it was this bad all the time and that it's all cam's fault.
Listening to the fox sports guys on XM and they are really throwing shade at Cam today. Not sure if it's the wardrobe but they are asking the question if now is the time for Tepper to move on but considering the constant comparison to Russell Westbrook I'm betting most of their argument is what he is wearing. I haven't watched either game this season so I can't speak to his play on the field but I'm guessing having a primetime tv game last night isn't helping Cam with the national media today.
Cam looked terrible and washed up, as did his TE, but they need to cut Norv Turner. Buffalo is doing much better since Cam's previous coordinator took over…Norv is overrated - just a guy that was lucky enough to have elite talent at Dallas during the 90's
They need let Cam be Cam and run the ball when he deems it necessary. Also Darryl Williams is straight trash.
Cam has never been an accurate passer so asking him to win games for you with his arm doesn't make sense. He has a freaking cannon of an arm but accuracy is not his strong suit. If he is no longer healthy enough to run over people and gain yards with his legs he is at best an average quarterback. I understand trying to protect him to some extent but if he is not going to run at all he can no longer be the superstar he once was.
"Dude"! Seriously? Watch the last 8 games on film and his body language the last two games when"healthy" and tell me he should be a starting QB n this league. He is 0-8 and can't hit anybody in stride. Add to that his desire to be"trendy" and I am done. I hope I am wrong as a PSL holder but I think we need to love on.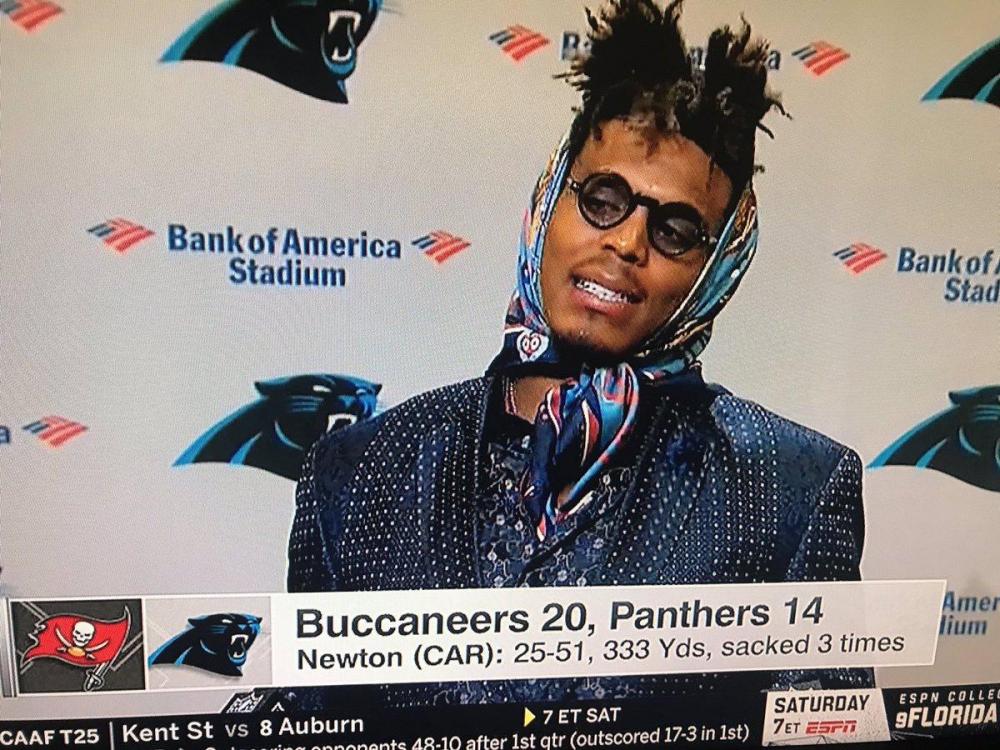 Too warm for a head scarf, am I right? Only In India can you pull this off in the heat.
I'd take towel over head moping Cam at this point.
clt asks if cam cares more about fashion or football?
Judging from the picture above & his play Thursday night I would say he doesn't care about fashion or football.
A lot of things a quirky or funny when you are winning and playing well. When you are not then not so much. To me it seems that it doesn't matter much to him if they win or lose as long as he "thinks" that he looks good doing it.
Definitely doesn't look good!!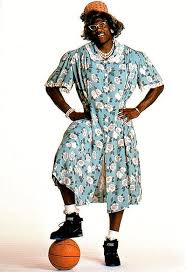 Maybe he's going for the Cammama look
I wish someone would have thought of that earlier…in the peak of his powers. Cam-Mama would have been an AWESOME idea. Even bring back the original Grandmama to appear with Cam-mama…man what a waste of a great idea!!!