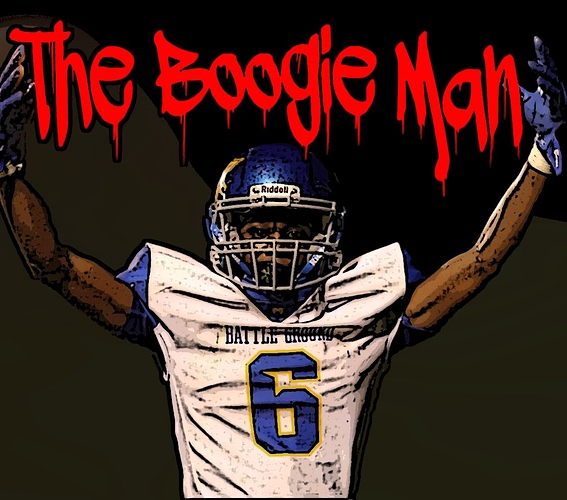 ![Clt|422x500]
Im assuming this is your son based on username. Congrats to your son for his accomplishment and decision!
clt says welcome to Charlotte!
It is my son, and thanks. We absolutely loved the campus, the energy around the program, and the city of Charlottte!
Congrats! Welcome to the program and the board

Adding another Welcome. Sure the staff will do everything in their power to make his stay a good one, as will some of the posters here.

Great to hear! Welcome to Niner Nation and PICKS UP!!!
Where's the insider dad info? How was the recruitment? More in depth thoughts on Healy and facilities during tour?
Add leaked expansion pics/info to that request too lol.
Welcome to NINER NATION!! Now please excuse my abject ignorance, but someone help me connect the dots and identify this NEW NINER. Thanks.
Looking at a Battle Ground Academy (Franklin, Tenn) roster, number 6 is cornerback Briston Bennett, who did commit to us last month.
So did 202049erdad scoop @Agent49? That would be excellent!

The recruitment went quite well. My son had several FBS and some Power 5 offers. We were close to committing to one of the PW5 schools, but decided to check Charlotte out before making a final decision. Our time with the Coaches (Hicks and Cooper) basically sealed the deal for us, and Healy is the REAL DEAL! It boils down to FBS football is FBS football and the goal is to win conference championships and make it to bowl games. THIS COACH AND HIS STAFF ARE GOING TO WIN A LOT OF GAMES! As far as the campus is concerned, we've been to quite a few of the marquee programs on recruiting visits, and the Charlotte campus is one of the most beautiful campuses we've seen. The facilities are nice and improving. They call my son the "Boogie Man" because his attitude is based upon being as violent as possible on the field and the opponent knowing the Boogie Man is indeed in the secondary (see hudl film). I think Healy will attract quite a few "Boogie Men"!!
Welcome to the Boogie Man AND his family. I've been around the 49ers program for almost 50 years now and I can tell you it is clean and defined by integrity. "Quality without compromise." Glad to have you. All!
welcome to the board. we look forward to having you and your son as members of the niner family. we are quite excited to have a player of his caliber on board. i agree about healy. he is the real deal. this is just the beginning. your son will be a part of something special.
Welcome!! Glad you have you and love hearing how positive everything was with the new staff…
If your son plays 15 yards off the ball I know whose ass im coming for
Welcome to Niner Nation. Thanks for giving us some insight into your son's recruitment. Glad to have him on the team and you on the board.
LOL…me too!!! We teach the "press and maul" technique in these parts!