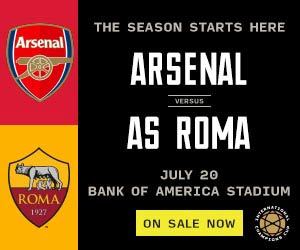 Arsenal vs AS Roma
Bank of America Stadium, Charlotte, NC
Saturday, July 20, 2019 @ 6PM
Already hit up my cousin that lives in Charlotte to attend this with him. Last one I made it to was PSG/Chelsea couple of years ago. Plan to bring my son this time. For some reason he likes Arsenal.