IMO, this certainly doesn't help MT's chances of keeping Kermit.
Aside from the struggles of a mid-major, show me another team who lost their final two games to teams ranked as low as the ones MT lost to and still made the tournament.
MT took their foot off the gas. They have to take a large part of the accountability for missing the cut.
MTSU was ranked a week ago. They got flat out robbed. Tourney isn't about the final week of the season. It's about body of work.
The joys of being in CUSA. Hill get us outta here!
NCAA is just as crooked as some of the teams they fail to come down on.
You are right it isn't about the final week of the season, but teams like OU who've lost 11 of 15 do not deserve to be in there. Just sad.
Losing the regular season finale AT home (albeit to the eventual tournament champion it turns out) followed by an inexplicable loss in the C-USA quarterfinals to a 200+ RPI team didn't help MT's cause. Other factors too but life in a crappy conference is what it is.
Will be interesting to see what replaces the RPI metric and whether or not it's good for those outside the major seven hoops leagues.
C'mon Run. You're a smart guy. You think for a minute its going to be anything other than highly-biased-towards-P5 metric, aka RPI 2.0?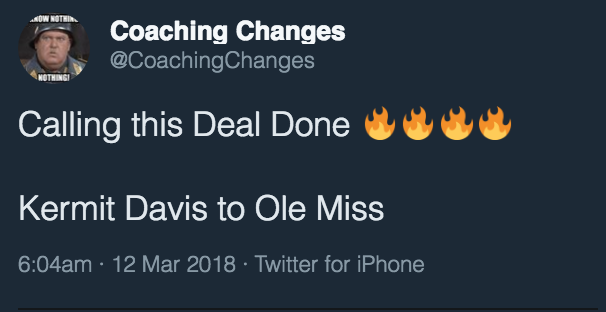 Not good for CUSA. Good point by someone earlier that even as our conference may gain ground from season to season, the stepping stone that CUSA schools are means good performance will be followed by a coaching change and a reset.
I hate knowing that our horrendous RPI hurt their cause. I fear in a few years this will be us, and we will have absolutely zero room to complain. They literally would have been better off skipping our game than beating us into the ground.
NA, you're probably right but one can hope for something equible across the board.
Andy Glockner has definitely come down on the side that MT got snubbed!

Unfortunate, CUSA should've been 2 bids.
Relevant piece from John Gasaway.
How Nevada and the bonnies got in is beyond me. Nevada signature win is against Rhode Island wtf. WKU beat purdue and made it to the conference finals game and gets nada. Also fsu got in too, didn't see that coming