How long before someone posts that this is an indictment of Ron Sanchez?
up to an 11 stroke lead now. En fuego.
Fourteen under par through 10 holes today. Next best round was 5 under. En fuego, indeed.
Only one bogey through 11 holes of golf is impressive when you have 17 birdies.
What a day! No one even close.
Rock solid. Should move us up in the national rankings.
At least one positive this weekend:
Where was Sharpstene this weekend?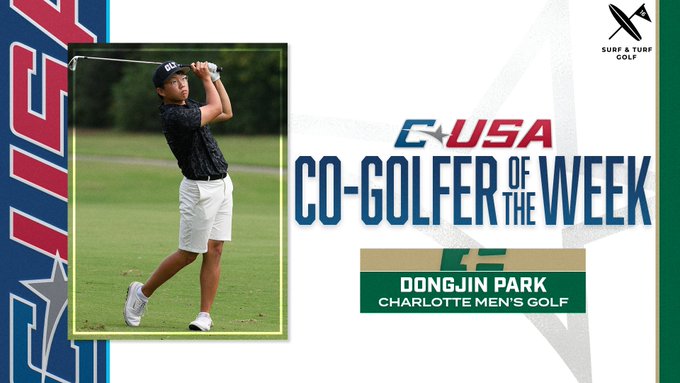 Maybe we are getting back to the glory days for the golf team of 2006 to 2012 or so.
I get what you are saying in that our guys had a real chance to win. Those are some strong teams finishing just ahead of us and Virginia was playing on their home course, so not a bad tournament at all.
They were leading most of the day. Nobody was beating Virginia on their home course. #20 Tennessee went on a real tear to come from about 5 strokes back to pass the rest of the field, so hats-off to them. We literally lost by the last golfer getting a bogey on the very last hole to let a ranked UNF team pass us at the very end by 1 stroke.
ugh, not a good day at all. Wonder if they're just shitting the bed or if the weather is playing a factor. WAY back from where you would expect them to be, digging a deep hole to climb out of.
I am guessing this is a 3 round event? Looks like we are being the dreaded Niner
Looking at the scoreboard at 1:26 on Wednesday, Niners look to be in good shape to finish 4th or 3rd in medal play, which would put them into the semifinals in match play, as I understand the tournament setup to be.
Yes, they're making progress today. Climbing out of that hole.
We made to match play. Only thing to decide now is are we the 3 or 4 seed