How do I add the ALL-IN-One feature. FAQ says just click on "add to wallet" but I don't see feature anywhere on the ticket page in the app.
Go to the bottom right on the app's front page where you see Tickets: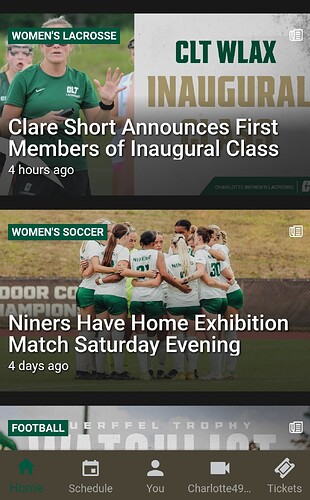 Click on Manage Tickets and you'll then enter your 49er Club email and password: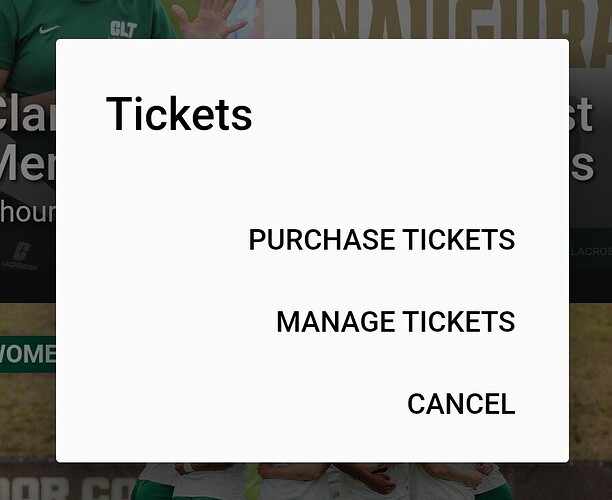 Once entered, scroll down to see your tickets and parking listed: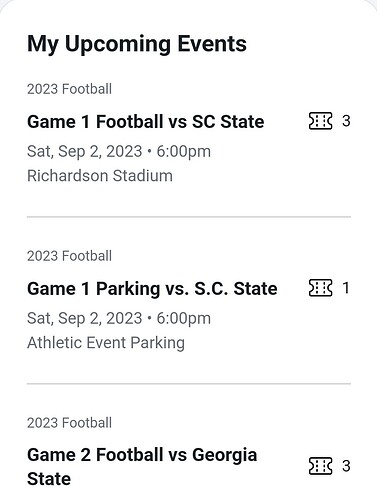 Well, thanks. That doesn't add the All In One feature, which supposedly adds your ticket to each event automatically as opposed to you adding them individually, which is sort of a pain in the ass.
BTW, the ALL in One would be the default setting in a sane world.
I would not be shocked to call the ticket office tomorrow and be told "oh yea, that feature is not yet active"
Edit: I guess the All in One is the default setting for season ticket holders. Why they didn't just say that tickets now automatically update, rather than introducing a fancy new term, is beyond my comprehension. How do I know All in One is the default setting? Because the FAQ states it in a very roundabout fashion.
Kinda stinks that you cannot add the games to Google Calendar either. Been that way forever.
In before the "iPhone master race" pile on.
OK. I guess the instruction to "just click on add to wallet" means that when you add the first ticket for, let's say, women's soccer, then all women's soccer tickets will be added to your wallet if you have a season ticket. Very unclear to me how this all works.
Also, why does football not become available until two days before kickoff? Just something for an old man to forget to do since he can't do it now while he's thinking of it.

Just downloaded my tickets and parking passes. I was able click on the all in 1 feature and my tickets in my wallet show they are in fact in that status in upper right corner of the ticket.
On another note, it's annoying as hell that the ecu game time is still not determined.

clt says add your tickets while driving to the tailgate.
responsibly
FYI, I kept getting an error when trying to add both my tickets to my wallet at the same time. I ended up having to do them one at a time to get it to work. In case anyone is having that same problem. Still did the all in 1 once they were in the wallet so I only had to add the first game.
Just got my paper tickets and parking passes for football. I swear I thought they said paper tickets were a thing of the past. Not complaining, mind you.
Bought a couple of Gold Passes for MSoc etc. When I tried to download the mobile tix for tonight's UConn match, no go because the AD hadn't sent me the follow-up email needed to complete that function. So went to the ticket window at Transamerica and showed my receipt for purchasing the GPs. Thought the AD rep was printing out tix for tonight's game but then realized they were printing out ALL the tickets for this season's MSoc, WSoc, and VB home matches! So much for paperless! Plus my apologies to the people in line behind me who were wondering what was taking so long with my transaction!
You can't make this shit up, can you?
Did they provide you with a large sack to keep the tickets in?

Ugh I bought gold passes too. Thanks for the warning.
I haven't had any issue except that I can't figure out the time frame for when they "automatically" upload my ticket to the next event. Tried to add volleyball ticket for tomorrow at half time of soccer tonight and that was a no-go. Good luck to us all.