Hey guys,
I ordered a Riddell mini football helmet from Amazon that is the classic white helmet, 49ers sticker.
I was wondering if any of you purchased one of these and painted it, added stripes to it, etc? If so, would you mind helping me with what specific types of paint you used and where you purchased your stripe stickers. I know it might not match exactly what helmet they use, but I like the conceptual art that fans made before the team formed a lot more than our current helmets.
I'm leaning towards using a green spray paint but thought about gold (similar to Notre Dame) as well if it looks good.
Any help (e.g. specific color/type/brand of spray paint, website to buy stripe stickers, etc) or tips would be very much appreciated!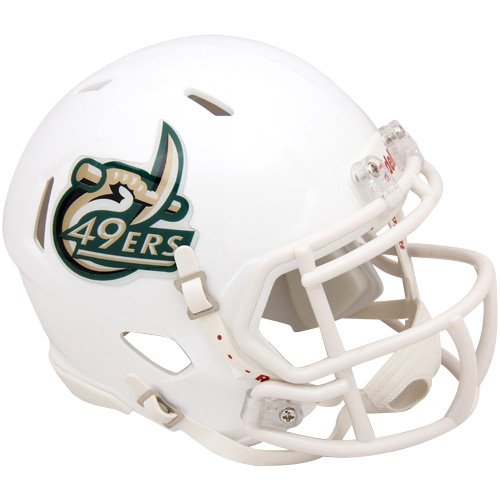 -gc4m