We're a track and field school!!! Yes!!!
This is outstanding!
#goldstandard
so now if we can move on to MBB, WBB, FB, SB, VB, etc…
think there's a family resemblance? now Brice should be ashamed of himself if he doesn't have a stellar career!

Good to have over here.
Blessed to have Kristen and Brice as 49ers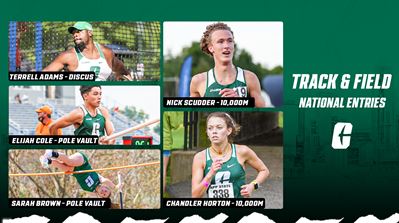 Interesting - two pole vaulters, two in 10k, and discus.
We're becoming apple vaulting school!