No Reyna.
Wright in for Sargent.
Love the USA in international competition. But, talk about watching paint dry! OMG!
I have a lot of thoughts.
These aren't organized:
Jack Graelish flops as badly as any NBA player ever. Between that and the dorky headband… What an annoying asshole.

Weston McKennie had a great tryout for Panthers Kicker. Too bad he was playing soccer.
In all seriousness, McKennie played well but my goodness that is frustrating. Sent 2 of our better chances into the 20th row.

Walker Zimmerman tried his best to make his textbook , you can set your watch to it, late match fuckup to give the game away. Luckily his teammates are actually pretty good and covered for him. He has been completely outplayed by everyone else on that back line including Tim Ream who was as solid and reliable as you can ask for. And Berhalter didn't even wanna include Ream on the roster, but Zimmerman was a lock. What an effing buffoon Berhalter can be.

Speaking of that, if you aren't going to play Reyna, why is he even on the roster?? Another WTF coaching decision. And no I don't count putting him in with pretty much only stoppage time left.

Harry Maguire saved at least 3 high % goal chances from happening. I don't think the announcers gave him enough credit. I am confident if a lesser defender was out there we would have scored and won.

That was a gripping game for a 0-0 result, the early first half defensive possession from ENG aside. My heart is still racing. Watched it in a home theater here at the beach and the entire room was freaking out and letting out collective sighs constantly, especially in the 2nd half.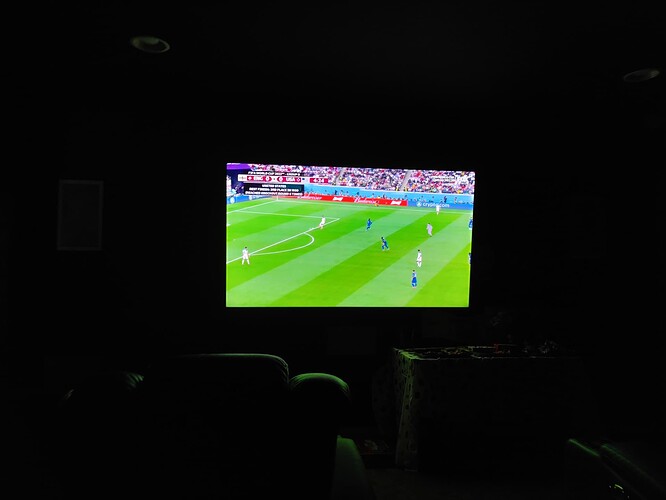 Matt Turner deserves a pat on the back. No Tim Howard acrobatics, but he was johnny on the spot. But please brother, never, ever leave your net and start dribbling through the defense again. I almost had a heart attack.
clt says we get a result on the pitch
In fairness, here is the NFL record:
Soccer still has a ways to go to topple the king, but 15.4 mil is nothing to sneeze at.
That king will never be toppled.
As to whether or not soccer becomes the #3 sport in this country, that's very debatable.
I think the infrastructure of baseball and its fan friendly atmosphere and history make it very durable for a long time, but it may be PLAYED less in America these days. Which will eventually lead to soccer overtaking it.
WC viewing is also very group and watch party friendly. If the US keeps going that number would certainly grow.
All I know is I'm at the point I don't watch any nfl or nba or mlb it's all college, soccer and premier league now.
clt says mls will pass the nba
I only watch CFB, CBB, and NBA and F1. I was super heavy on soccer for many many years but sort of burned out on it. I watched so much of it and read so many books about it. I have not watched it for about three years now. I was such a fan I went to a Chelsea game when i was in London around 7 years ago. Which was a great experience. But it just sort of faded out. Nothing against it but I just don't have time to follow it. I'm too locked in on the four I listed.