Sure, why not?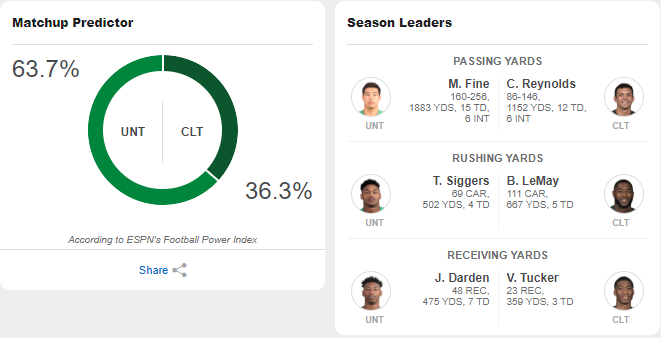 North Texas opens -5. They have underachieved this year but have a lot of talent. This will be a massive challenge defensively for us. We looked better against the run last week but now we face what may be the best passing attack in the conference. If you know any good prayers to say to the football gods, now would be the time.
Hope we are doing wet ball drills this week in practice.
Rain would be the best possible thing for us to happen this Saturday.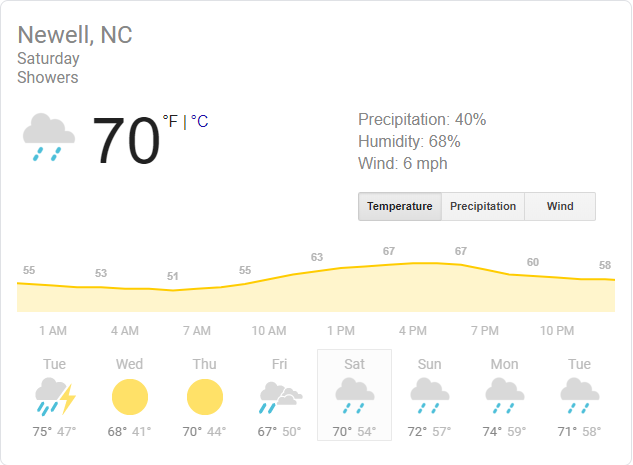 Rain might be great for game but man it makes the tailgate way less fun!
Yeah. A wet empty stadium looks awesome on TV.
No longer time to worry about attendance. A conference win of any kind is vital.
Mean Green averaging 35 ppg in conference. 21 ppg in conference for Charlotte
Going to be pretty empty either way. Hard to expect fans to support this program right now.
Plus it's the kiddie's soccer season. We always lose attendance when kiddie soccer season starts.
I remember back in the day, last month, when we thought we could win any game on our schedule. Those were the good ole days.
I mean after the App game I was pretty confident, they are a good football team this year
If we play like we did at App with that roster playing we could beat anyone. That wasn't a wrong feeling or assessment.
Deluca getting hurt along with Harris was a killer.
We weren't awful 11 on 11, but special teams play screamed at us about depth.
HMM. Two bad and injury depleted teams. Hope the weather is good for all the tailgaters.
Weather will hurt the crowd but I am not sure great weather would bring fans out right now. Hopefully we can break this losing streak Saturday. Rain should help that effort.
Oh I totally agree. Looking back we got the cart in front of the horse but at the time it looked like we were playing good enough to beat anyone except Clemson. Injuries have definitely played a big part but I think we caught App of guard a little. Teams have figured out how to slow our offense down & our defense & special teams have struggled since day 1. My wife's nephew is a backup qb at App & he said after the game that the players & even some of their coaches were expecting to beat us by 50. I think we played a great game but that may have been helped a little by them not taking us seriously and not knowing what to expect from our offense.