Rice by 10+
Sanchez Farewell Tour 2022 continues…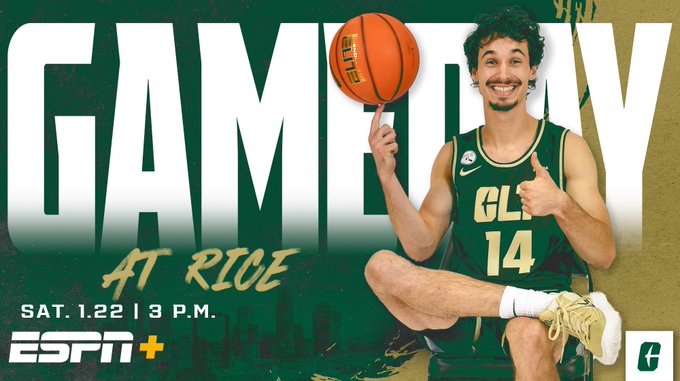 Do other teams "advertise" or "promote" with practice players in their ads? Just curious. Doesn't seem like a good selling strategy. It's cool they allow some Face Time for the hard workers in practice though.
How bout that Rice pep band ladies and gentlemen!
clt says threadgill is playing well
I really need to see the Title IX commercial one more time…
clt says 3OT in haltron for Karen
clt says we win both v rice.
Where was the alleged foul on that final shot…Must have been body out of the video frame?
Yeah, I do not think we were bailed out by the Refs. In fact, I was worried the Refs were going to be a cause of why we lost with the calls that were being made most of the game.
How? Are you just believing what the homer announcers said?
There were two 50-50 calls that went against us down the stretch, plus I didn't appreciate the refs icing our FT shooters.
Rice and their 3 fans can suck a lemon complaining about the refs.
my son after the last play of the game - "I didn't think Rice had enough fans to fill an announcer booth"
Glad to see we did not fold in this game and competed.
A good road win after a tough week. Old guard (at least in terms of eligibility) led us thru. Vasic only created half a heart ache. Good win. Let's get one at ODU