Well, last night UTEP was missing leading rebounder Keonte Kennedy and rotation guard Christian Agnew plus we were without Trapp. Those are the breaks.
The post-Jhivvan Jackson + Keaton Wallace era for the Roadrunners was going to be challenging no matter what.
And we've been missing Brice all season
Don't want to come across as flippant about UTSA's woes, especially since the Roadrunners will be joining us in the AAC - a conference that is trending towards being a one bid league this season. Definitely need our conference mate somewhere much better than a 300+ NET ranked program.
Did Threadgill finally find his stroke?? 2 in a row so far, he's heating up.
Glad to see him starting today. A reward for playing well last game. He's playing much more aggressively.
Plus I can't believe how fast we are playing today.
Reminder … Click on this icon at the top of the thread: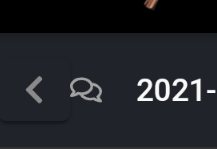 and then click on the green join channel button to join the game chat.
We should be up by 50. Very sloppy end of the half.
Another scoring drought we hit every game
Every time we build up a big lead on a team, we tend to start playing sloppy and let them back in the game
So Threadgill hits his first 2 3pt attempts in the first 4 min and still can't find an open 3 attempt in the next 22+ min??
Sanchez, draw up a play and get the hot hand (or what was the hot hand) an open 3
How in the hell can we play so good one minute and then play so terrible the next minute