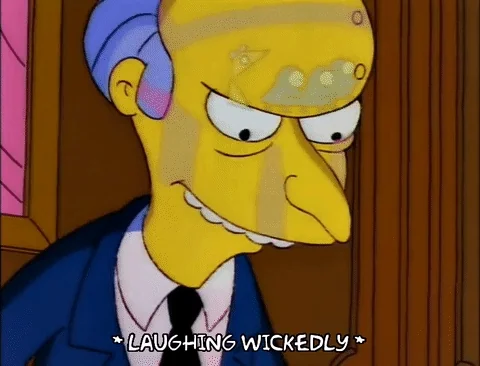 When that is the final score, then I'll laugh wickedly. Does look good for the Noles. though.
Edit: Now 35-17 at the end of the third quarter. Chapel Hill radio team intimating that they are not getting any calls at all from the refs.

Looks like all 1-4 FSU needed to get a second win was find an opponent easier than Jacksonville State.
Illinois getting shut out 24-0 by Badgers
clt hopes UNC CHeat loses at every sport
The absurdity is that you had a 3-2 UNCCheat playing the 1-4 Seminoles and they get a prime spot on ESPN. Just doesn't make any sense. By the looks in the stands, not sure that anyone being a fan of the Tarholes can say anything about filling a stadium.
clt says NO ONE is watching the CHeat game
Iowa and Penn state
Iowa taking the knee early, wow.
Didn't cost them but that was wild.
That Texas Oklahoma finish was pretty wild. So was Arkansas and Ole Miss.
Decent football today.
Texas A&M looks like they are about to go up 17-7 on Bama…
Yep. Just scored.
And Mike Houston goes down 20-16 @ UCF .
Today has been a great day of football.
To be fair, there were 3 drops of rain during the game. Can't expect Hole fans to come out in such adverse weather.
Down goes Bama on a last second FG, 41-38 to Texas A&M. What an incredible game. So much drama.
College Football season is amazing.
That A&M kicker barely made a 28 yarder in the middle of the field. Counts 3 points.
Alabama could have run the ball right down the field on their last possession if they had just chosen to do so.
Those guys were hilarious at the tailgate. Some good dudes.
I went to the chapel hill game.
1). Their fans are kind of entitled.
2). It wasn't half full.
3). Florida state looked amazing which is funny because that's the first time that's happened in a long time.
That was A&Ms back-up, a walk-on I believe? Would that have been James Foster's game to play if he'd still been there? Anyway, glad we have Foster, he's going to be great here.