A 3-1 week puts the Niners at 31-17 on the season and 14-10 in C-USA. 3rd consecutive C-USA sweep puts us as a 6 seed in the conference tourney with 6 games left to play.
Despite the winning week, the RPI went up to 85.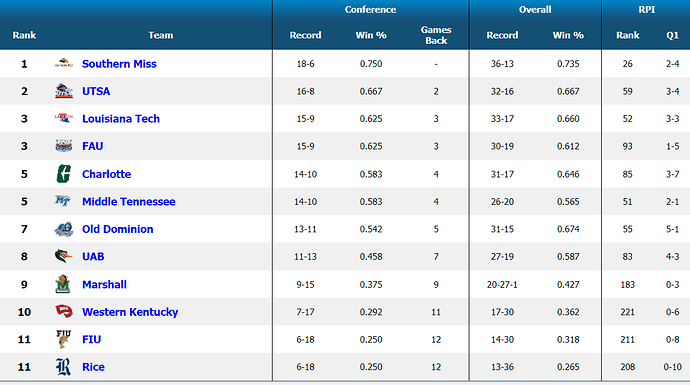 No mid-week game this week with exams going on, and we travel to FAU for the weekend.
Schedule for the week:
Friday: At FAU 6:30 (CUSA-TV)
Saturday: At FAU 4:00 (CUSA-TV)
Sunday: At FAU 1:00 (CUSA-TV)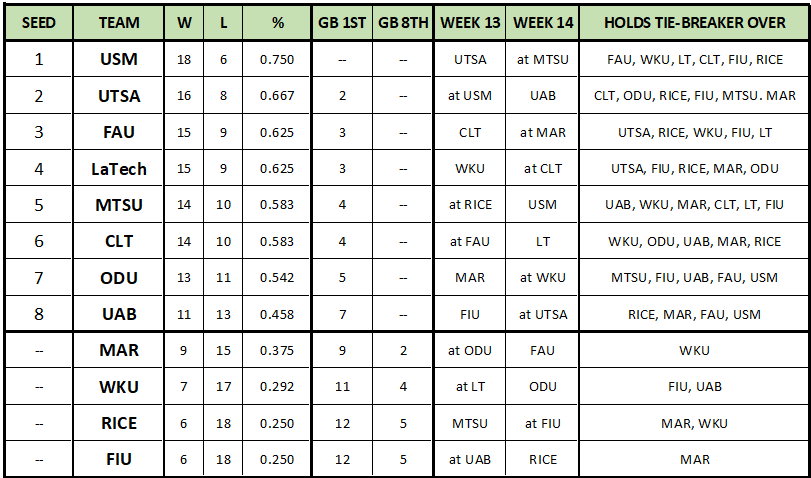 USM & UTSA have clinched spots in the C-USA Tourney. 7 teams still alive for the regular season title with 6 games left.