Our first ever broadcast on a national OTA platform. This is as big as it gets. Also, though I'm sure Poggi will downplay it, this game has to be one he has had circled since he interviewed for the job - between his background in Baltimore HS football, the number of Baltimore HS and even University of Maryland transfers we have, and the Terps being a previous B1G foe - this is one you know he really wants. And it will be one of the toughest games we play all season.
Getting up to speed on how week 1 went for the Terps:
Lots of concern about their O line play in week 1. They are missing 1 starter and lots of new faces.
Five minute highlight reel of their victory over Towson: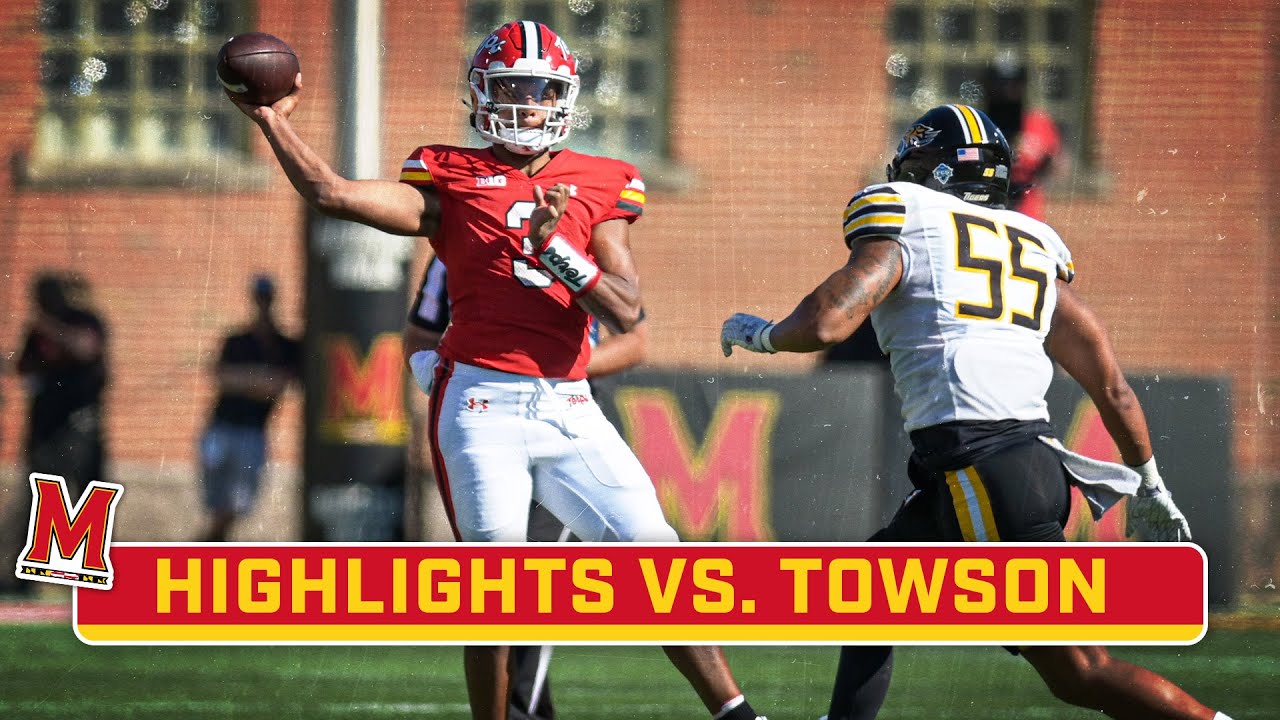 Box Score:
Taulia was 22/33 260 3 TD 86 QBR; also ran 2 for 28 and 1 TD.
TE Corey Dyches had 6 catches for 108 yards and emerged as Taulia's go to.
I might post some from Phil Steele if I get around to it.