Couple of serious financial barriers to WSU getting football back:
They play at Cessna stadium, which at least until recently looked like this: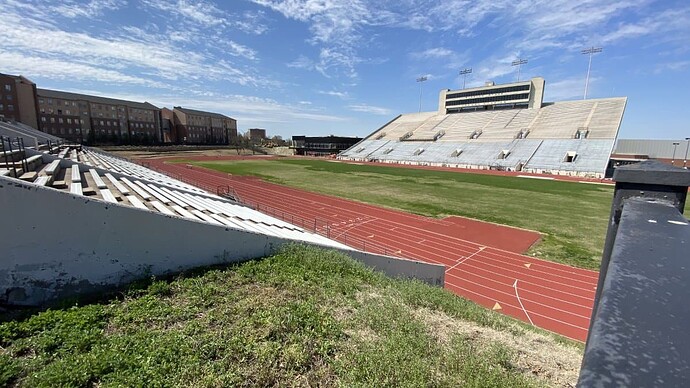 It sat 30k people but was scheduled for demolition during Covid (never happened - too worried about disrupting HS track meets?). It had serious deferred maintenance issues and was considered a public safety issue, requiring too much maintenance and upkeep to continue to operate.
Their board of regents approved a renovation in September of 2022, but it will only seat 12k and will feature a huge 9 lane track around the field: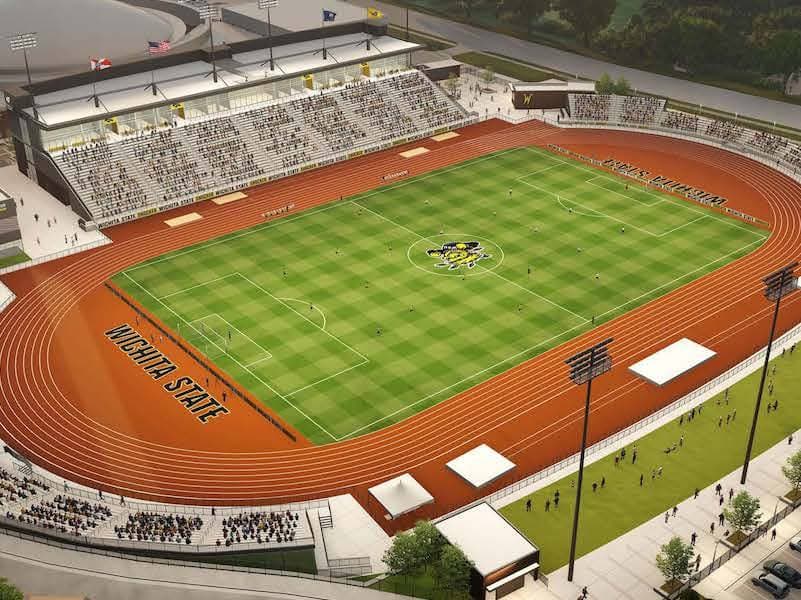 They intend to leave the west stands untouched until 2025 to facilitate the HS track meets.
The total project cost of Phase 2A/2B is anticipated to be approximately $39.5 million (on top of $11.8 million for Phase 1). Funding for Phase 2A/2B will be a combination of university funds, private gifts and other local funding sources