Huge 2 weeks on the horizon for the Niners. We will have 5 games this week and next week against solid opponents. 8 games vs ODU and 2 road games again in-state rivals mixed in. This will be a true test for this squad.
We are halfway through the C-USA season and we sit at 1st by 1 game over ODU with an RPI of 18.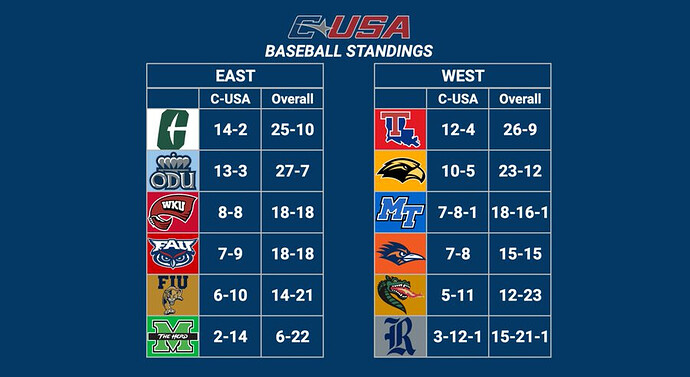 This week we will travel to App St on Tuesday and then return home for our first round of 4 games vs #20 ODU. We've been talking about these 2 weekends ever since the schedule came out and its only gotten bigger and bigger as the season has rolled along.