clt says it will be called UNCCHC
REALLY!? I am furious. We already have a university in Charlotte. It happens to be part of the UNC system. Chapel Hill already attempted to expand into Charlotte with their medical school. It flopped but their main goal was met. Chapel Hill prevented the University of North Carolina at Charlotte from establishing a medical school of their own. They much preferred to have Wake Forest open one. UNC Charlotte already has an MBA program in CHARLOTTE. Why does Chapel Hill feel compelled to open one inside of our market? We even have a campus uptown that offers an MBA. We cannot allow this to happen!!!
To date, our leadership has been nothing but passive. They backed down from the UNC system when attempting to establish a medical school, and a law school. Football was established in spite of our leadership. The UNC system did everything they could to shut down that effort. Now they want to expand, once again, into our city. Heck no!!!
Where is the outrage? Is it just me?
Try opening a med school in the Triangle and see how they react.
Heck, try opening one here…
We are being trained to learn our place. Our current state of basketball affairs is helping a lot. I'm tired of fighting when the people in charge don't give a fuck.
They want us to be a diploma factory so that is what we are going to be. The sooner we accept that, the better.
This is a nice quote:
Of his discussions with UNC Charlotte leaders about Kenan-Flagler expanding to Charlotte, Shackelford said, "I would say that we kind of reached an understanding. I guess that's the best way to put it."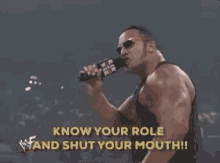 And we comply, like the candy ass bitches we are.
I guess I felt like digging this one back up…
The more I read, the angrier I get. The comment above, "We kind of reached an agreement with Charlotte." Are you freaking kidding me!?
I am moving from being a proud alum to being completely embarrassed. Our leadership sucks! They are anything but leaders. They are passive servants (to the UNC system and Chapel Hill) at best.
What if UNC Charlotte wanted to build a campus in Research Triangle Park for engineering or Information Technology? I bet that wouldn't fly for a millisecond with NC State or the UNC-CH overlords. I seriously doubt UNC Charlotte would be allowed to open a campus anywhere outside the surrounding counties we are chartered to serve.
clt says UNC CH seems desperate with this move
Retired Bank of America Corp. CEO Hugh McColl Jr., a UNC alum, is among the most vocal of many local business leaders who have encouraged the business school to expand here, Kenan-Flagler Dean Doug Shackelford said.
The same McColl that has his name on McColl-Richardson Field at Jerry Richardson Stadium.
Does the city of Charlotte need another brick and mortar MBA program with UNC Charlotte Uptown Campus, Wake Forest, Northeastern, University Of South Carolina, Queens, and others already here? Not to mention Chapel Hill has an online MBA program open anyone who wants to apply.
clt has learned more details. The program will be housed under the athletic department's academic wing, and attending any class will be purely optional.
Fight this or change the name on the sign in front of the damn school.
Here are some more ideas for them:
Shut down our football program, expand the stadium, and let them play several games a year in it on our campus.
Same with basketball.
Fire our chancellor and all Charlotte leadership. Why should we have duplication of effort with the same objectives and initiatives.
Take down all the new logos and replace it with the Tar Heel.
I could go on. If it wasn't so sad it would be funny.
This says more about the leadership in the City of Charlotte and what they think of us.
I take this quote as there was no common understanding. The leaders do not agree to Kenan-Flagler expanding to Charlotte.
Oh they fully understand. They also know what their role is suppose to be and who is talking to them.