Send me money and I will relay it after a short term no brainer investment
Get the lacrosse team started!
Aresco has a calming voice. Like your old family doctor or the guy narrating a movie / tv.
He also seems very competent.
He elected not to remark specifically on finances, but said that the programs would be supported and that ESPN remains a wonderful partner. He did later make comments about how much the new schools would benefit from the increased exposure.
Tons of discussion about investing in people and programs that want to invest in their programs and compete at the highest levels.
Great move up! The first round of conference realignment really hurt us but props to the university leadership for putting us in a position to improve this time around.
The "small market" schools truly do not understand this. If USM would have invested in anything other than football decades ago they would have already been in the AAC. Instead they blame it on mArKetS. Get an admin that actually can fund raise and balance a budget and get a fanbase that cares about more than just football. It's embarrassing that programs with a fraction of their history have budgets that are almost double.
"we are in places [now] where if you have the resources and the commitment, we are certain you will grow and succeed" - Aresco
Also, the UNT AD mentioned money half jokingly, but then went on to speak a good deal about how important the exposure is (comparing it to his time at Memphis when they first joined).
Hilarious looking at all the exploding heads and butt hurt on the interwebs about this. I'm getting a huge schadenfreude fix out of this. Love it!! GO NINERS!!


Aresco is not backing down from the P6 mantra, referring to it as a marker campaign that they are committed to.
Dickie's Arena in Fort Worth will continue to host the men's & women's basketball tournaments.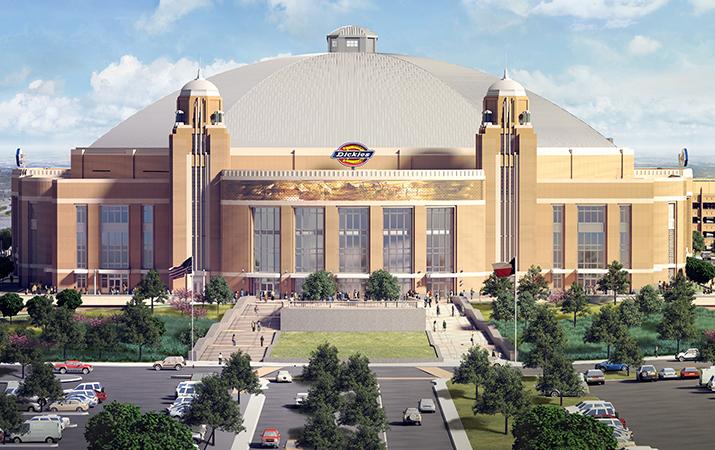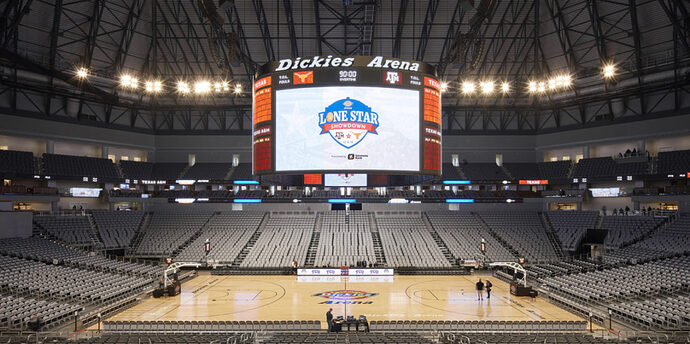 Seats 13,300 for hoops. Does not feature a curtain.
Looks like 2024, unless Big 12 throws enough money at AAC to depart 2023, which I further assume could be used to payoff CUSA in like manner?
When's the stadium expansion presser occurring?
Asked if Aresco commented on start date:
Would bet my left nut that official is from ODU.
Paradigm change-up for CLT. Mission, Goals, Strategy. IT'S A HUGE POSITIVE!
Stadium remodel should include the largest possible video screen that can fit into the place - recruiting tool and fan experience.