I hope the pool of candidates is as diverse, talented, and innovative as the student body that the chosen one will be picked to lead.
Ideal chancellor will:
Come from an academic background in a STEM field, given this is where the greatest strengths of our academics lie and the primary focus for the future of our university
Come from an institution of at least 25,000 undergrads
Have a specific plan for improving our visibility/brand in NC/SC and nationally
Have a specific plan for how to build on the fundraising momentum of Exponential to continue to build our endowment
Destroy the fiefdoms of Phil's tenure, especially with regard to the fractious relationship between parking/athletics/SOAR/student groups/etc etc etc. GET EVERYONE ON THE SAME PAGE
Understands the power of college athletics and gives Mike Hill the long leash and resources needed to execute his vision
Bonus Points if:
Has ties to North Carolina/Charlotte region
Under 55/savvy with social media/marketing/technology
Has ties to P6 conference(s), especially AAC or SEC
Person of Color/Female
Holden Thorp - currently Provost at Washington University in St. Louis, former Chancellor at UNC-CHeat so he wants to win big, and is willing to do what it takes to get there. May have to change our colors to blue and white.
clt just sent Obama a LinkedIn message to gauge interest.
Standard search for this level prob around 6 months?
As far as replacements, I have no clue who would be a reasonable candidate.
Search committee and its chair will be telling.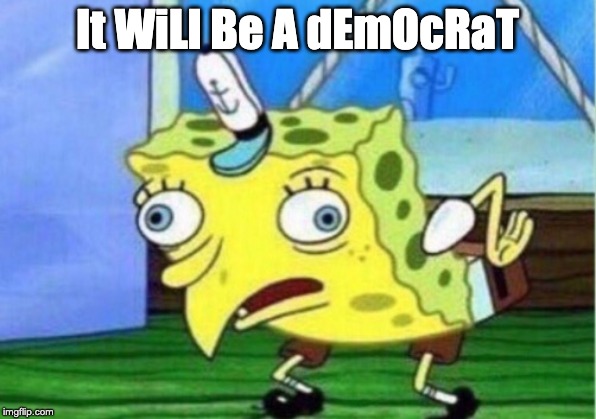 It is hard for me to believe, but I had the chance to meet Miss Bonnie on numerous occasions, went to school under Colvard and Fretwell, and then came back to school under Woodward and Dubois. Each Chancellor had their moment and purpose.
Cone did the impossible and created this school, saved it from temporary status, and turned it into a four year college. Colvard led us as we became the 4th university in the UNC System, and built the University Research Park. Fretwell upped our academic portfolio by making us a graduate university, and connected us to the business community. Woodward turned us into a doctoral institution, grew our research and our campus, and brought us Morrocroft Special brick, making us finally look like a substantial university! Dubois has overseen tremendous growth, and that scale has positioned us to outpace many of the schools that were our peers when I got here. The uptown campus and light-rail are game changers. He is a CEO Chancellor at a time when we need a leadership organization that matches the university we have become.
I hope our next Chancellor can leverage the successful foundation their predecessors have built. In just 73 years we have gone from the birth of an institution to the verge of leadership in the UNC System. We need someone who is ready to accept that role. The challenges of our next decade will be to fully realize the synergy between our city and university, to increase our research budget and become a Tier I Doctoral Research Institution, to reclaim our position in college athletics, and operate as a peer institution of UNC-Chapel Hill and NCSU. Perhaps most importantly, our new Chancellor needs to recognize an opportunity when it presents itself. Had we seen the writing on the wall to start football in CUSA 1.0, partnered with CHS/Atrium when they emphatically said they wanted a Medical School and been the development leader for University City that we needed to be, who knows how much further ahead we could be. It is not too late though, we just need a bold leader committed realizing our bright future.
Condoleeza Rice! She is a brilliant leader and loves sports
Obama? Duke had the perfect opportunity (a vacancy, at the right time, in a state he likes and a community that likes him) and didn't go that route.
Edit: As for McCrory, two words: Hell no. Quite simply not smart enough for the job, and doesn't draw any water in the General Assembly.
McCrory will probably run for Governor in 2020 or Congress in 2022. If he declined to run for Governor and was tabbed to be Chancellor in the Fall of 2021, he'd turn 65 shortly after starting his tenure.
McCrory has no connection with any state school in NC. He brought Western Governor's University to NC to help fill a perceived need for online education in NC. WGU competes against Charlotte and every other college and university in the state.
The next Chancellor will be someone with a long history in academia and probably a woman.
McCrory was my old neighbor and dads babysitter, nice guy
McCrory would be absolute cancer to faculty and a significant number of students, thanks simply to HB2. Remember his "Shelby values" speech to the Charlotte Chamber just ahead of the 2016 election, and then remember that a lot of kids come to campus specifically to get away from places like Shelby. Again, hell no. The university doesn't need the kind of distractions and quarrels his presence in a leadership position would bring. We've had four chancellors total as a UNC-member school. Some campuses have had that many in the space of a couple of years. Let's not screw this up.
clt says wgu doesn't sound real
I wont get into whether hes smart enough because I dont know the man, but he's not educated enough. He only has a BA. Nobody with only a BA degree is going to be chancellor of a 30,000 student university…or a 300 student university.
You seem to think you know what everyone else thinks. I'm willing to bet a ton of people dont agree with you.