Sounds like they brought in a ringer who won the street race because their used to that format. I hate the way NASCAR and Indy allow specialist drivers to compete.
Always thought it was pretty cool that drivers like Mario Andretti and AJ Foyt competed occasionally in NASCAR and, of course, both won the Daytona 500.
I stand corrected. It is cool.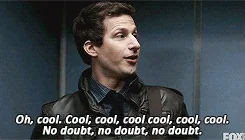 That was a great race to watch on TV. The Roval is a cool one to watch in person Oct 8th.
clt says the roval is fun, you can smoke anywhere at cms
Was at that Bristol night race when Earnhardt turned Labonte in turn 2 on final lap. Earnhardt did not take a victory lap. Went straight to the Winners Circle. Lol. Loudest, wildest crowd I have ever seen at a NASCAR race! Fights breaking out all the way out of the track. Good ol days I guess.
yeah-----Labonte would get him back later though and "rattled HIS cage" too.
Those dudes could really drive!
Especially the 3.
Damn I miss watching him drive
Earnhardt smacked Labonte in '95 and shoved him across the finish line.
In '99, he smacked him earlier and Labonte car was disabled.
Earnhardt went straight to the winner's circle to make it harder to take the win from him. NASCAR had done that before when guys shoved guys they couldn't pass out of the way, but they weren't going to do that to Earnhardt.
Off the track, Earnhardt and Labonte were hunting buddies.
Earnhardt hunted with and was much closer with Neil Bonnett and Davey Allison than Terry.
I should have said they were hunting buddies from '94-'01 to be exact.
Who was the famous Nascar writer at the Observer who wrote a story about Earnhardt that he did not like and then they went on a hunting trip and Earnhardt was driving and put the car in a full high speed spin to scare the shit out of him. Can not remember his name. Damn getting old sucks!
Higgins?
yeah, probably Tom Higgins.