Another one apparently starting up too:
Will definitely add this to my list of podcasts i listen to each week.
Keep up the good work fellas!
Listened to both Podcasts. Glad to see podcasts related to Charlotte.
For me, I believe they were a little off on their analysis compared to mine. Jake was pretty good.
For the Hunter/Jake Podcast, by the time the Podcast was posted, it was outdated. Probably will not be a problem most weeks.
For Mathis, I like that he is doing analysis of games, even though I may not agree with it. Probably better to do it after the weekend games are complete versus dropping it on Friday.
Keep it up!
Mathis posted a new episode on Monday. Not sure if he saw my post or not. He did review the weekend games but not sure if he watched any of them or just looked at the box scores. He did talk a few minutes on the 2022 Football Recruits. Was a little disappointed the first recruit he brought up was the Kicker from Porter Ridge.
Great interview with Reynolds! Enjoyed hearing about his future aspirations, thoughts on AAC, NIL and excited to see his brother in the future.
Its great to have this kind of coverage. I feel like podcasts are more conversational than a radio interview. I'm halfway through the episode, but it already feels like there is more info here than we typically get. I hope others are taking advantage of the content!
Football Notes:
Brown is simplifying the defense. Players like it.
Players are fired up about the energy DL Coach Baker is bringing. Lots of energy at practice.
Lots of tension at practice between OL and DL. Healy made them hug after practice.
DL - Wardlow, Watts, Holley and mix of Wallace , Clawson, Saddiq
Bemah And Boykins and BJ Turner at LB. All replacements for last year's starters
Tank Robinson is back at safety with Solomon Rogers. Scotland (is described as a track athletes - fast) and Jones from KSU transfer. Marcus Robeteille is returning from injury as well.
CB - Same cast as last year. Howard, Creamer, Ursery, Newsome, and McMillan.
Watts was having to hyper communicate last year because scheme was too complex for teammates. Expect our defense to play like 2017-18 Auburn style.
OFFENSE
WR - No surprises here other than Hunter said DuBose is getting better every time out (this is scary, he was already good).
OL - lot of returning starters. LT is a question. John Jacobs, Hughes, and ??? vying for that spot.
RB - Camp, Byrd, McCeachern… Chavion Smith might be buried in depth chart.
TE - Thompson still hurt. Torn ACL & MCL, still recovering. Kennin and Clemmons getting reps in spring. Clemmons is big. We have a good signee coming for fall too.
QB Xavier Williams and Foster have looked sharp - battle for #2 for now, starter for following season.
Spellings above were not checked.
For the Jahmir discussion, just listen. It's nice to hear that much from him. The post game interviews are too short… he has a lot to say.
Hunter asked him if 49er fans were taking him for granted. He didn't take the bait, but it's a good question. As frustrated as I get sometimes, there is no doubt Jahmir is going to end up as one of our all time greats, especially if he comes back next season. He could be close to 2k scoring by the time he is done. And with Aly back…
I also said and very much believe this:
Every 49er fan should listen to this interview and treasure every minute we have with this guy in our program.
One nugget is he asked what NBA team he hopes he could get signed by. He listed the Wizards because its closest to home to him. Then he mentions Miami, LA, etc…but I thought it was interesting he didnt wven mention the hornets.
Also was interesting hearing a little about his recruiting and Sanchez being his ride or die (hopefully this is ok to paraphrase - i think the exact quote was he felt like they win together and lose together).
That was a great interview.
I'm sorry to say it, but 100% Miami is gonna draft Vic now. That's how this goes.

Just stuck this in the podcasts thread. Jimmy Touchstone telling his story about the Clemson game tailgate including our own @NinerWupAss and the Normbulance.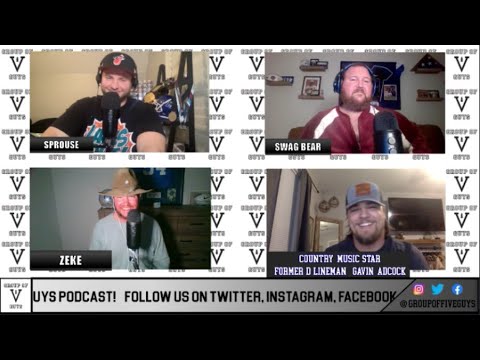 The tailgate was insane. 200-250 people, prime spot, amazing time. Had alot of Clemson fans come tell us no one had ever done what we did that day.
I like where you told on yourself.