I have one ticket available 220 row D. PM if interested.
The AD needs to send an urgent text to all students informing them that this game is on ESPNU, on NATIONAL TV and they need to show up and show out and represent NINER NATION to the country, and once again show that HALTON ARENA is a tough place to play and reinforce it as having a home court ADVANTAGE. DO IT!!
haven't gotten an email promoting athletics since I was a freshman, its ashame they don't reach everyone
This pretty much sums up being a current (as in last decade) Wake MBB fan:
This game got a whole lot more interesting after our performance on Tuesday. We have a chance to beat Davidson and Wake at home in a one week period. If we're able to take care of business Sunday , we're one football victory away from the entire fan base walking around like this.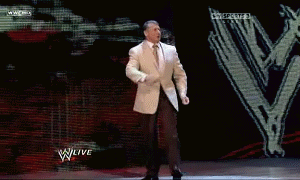 Post game piece on Wake vs UNCA:
clt says don't forget soccer
As someone who lives in Winston-Salem and grew up a Wake fan, they're pretty disenchanted with the basketball program. Most wanted Danny Manning fired last year and anticipated he would be let go with the new AD. They are not very good and we definitely have a shot at getting a W Sunday.
Our guys had better be living right and watching Wake film. This is a statement game. Win or lose.
Women's basketball took down the Deacs in Winston Salem tonight. Our men now need to hold up their end of the deal.
I'm heading down from Winston to hopefully watch Charlotte beat wake this sunday. I've gone to the last two games against wake up here and unfortunately watched them lose. Hoping playing at home will bring better luck.
Clearly you're the reason we keep losing to them. Go home!
I have 4 tix and would like to 3 kids from my son's Basketball team to the Wake game, I need one more ticket anywhere, if anyone has extra they cant use PM me please, thanks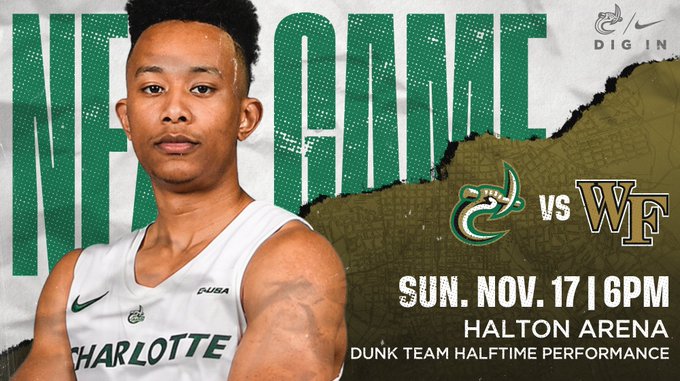 Deacs 3.5 point favorite: