On the other hand

Marshall, Southern Miss and ODU say…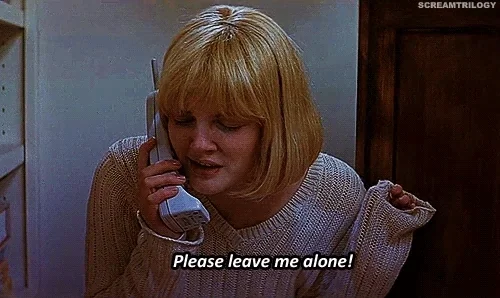 CUSA says…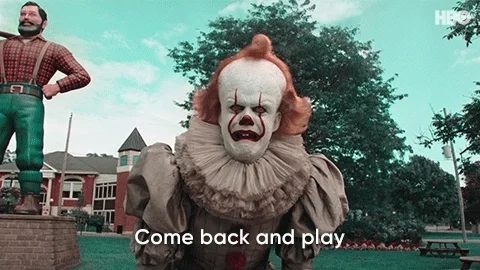 So many people on the CUSA board stayed at a Holiday Inn last night!
Buy that stock!
This probably doesn't specifically go here but it's an interesting proposal.
Looks like a better schedule than last year. Our only non-Saturday games will be William and Mary and the conference championship.
Same flaw pundits and fans make over and over. Football while important is not the silver bullet to moving up. It needs to be good but it can't cover up other shortcomings in your AD.
Well, three of them will not be G5 much longer, so there's that.
I think opening the season verse FAU could be a good thing. You get all preseason to prepare for them. FAU generally has better athletes than us but the discrepancy in talent usually isn't as noticeable in week one. Charlotte also tends to play well in Boca Raton we lead most of the game in 2020 but let the game slip away in the end.
Hope you're right, a W could alter the trajectory of this season.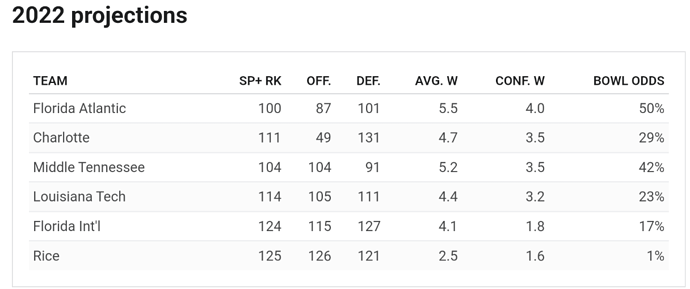 If we end up with the #131 defense, I will be extremely disappointed.
Will the Charlotte defense ever come around? Two years ago, Club Lit was a sign of Charlotte's impending dominance. Will Healy was winning games – the 49ers attended their first bowl in his first season in charge – and creating a culture of outright fun.
When you can't stop the other team from scoring, however, the fun dissipates a bit. In the last two seasons, Charlotte has gone just 7-11 – 6-3 when allowing fewer than 35 points and 1-8 when allowing 35 or more. (It's not great when you've got the same number of games in each of those buckets.)
In Healy's three seasons, the Niners have averaged a 69.7 SP+ ranking on offense and 117.7 on defense. Quarterback Chris Reynolds is efficient with both his arm and legs, and each of last year's top six targets returns. Grant DuBose is a solid big-play target, and Victor Tucker and Elijah Spencer are among the most sure-handed receivers in the conference. Backs Shadrick Byrd and Calvin Camp are also back, as are six of the eight linemen who logged more than 300 snaps.
The offense should be a threat once more. But that will only matter so much if the defense doesn't come around. Veteran Greg Brown replaces Marcus West at coordinator, and at least experience won't be an issue: Including Central Michigan defensive end Amir Siddiq, Charlotte will boast eight seniors who took at least 250 snaps last season. Siddiq and Markees Watts could make a lovely combination, and corner Trey Creamer is aggressive and often effective. If you squint, you can see the makings of a decent pass defense. But can the 49ers force teams to pass? They allowed more than 200 rushing yards six times in 2021 and more than 320 three times, and while most of the line returns, last year's top three linebackers do not.
My 10 favorite players
QB Chris Reynolds, Charlotte. If he avoids injury, the senior from tiny Mocksville, North Carolina, should finish his career with more than 10,000 career passing yards and 80 touchdowns. His receiving corps is a delight too.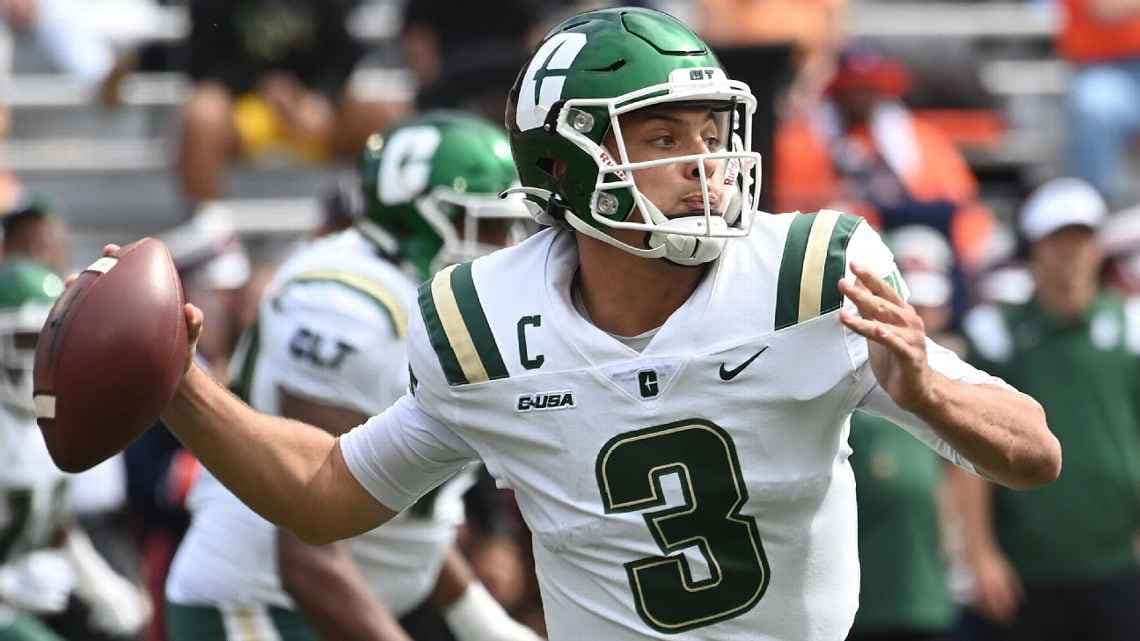 Charlotte's Chris Reynolds is on track to finish his career with more than 10,000 passing yards. Keith Gillett/Icon Sportswire
6-3 when allowing under 35 points, 1-8 when opponents score more than 35. That sentence alone shows we don't need a great, or even a good defense. An average D would mean an excellent season.
Yep, not giving up 35+ really shouldn't be too big an ask in CUSA